Spain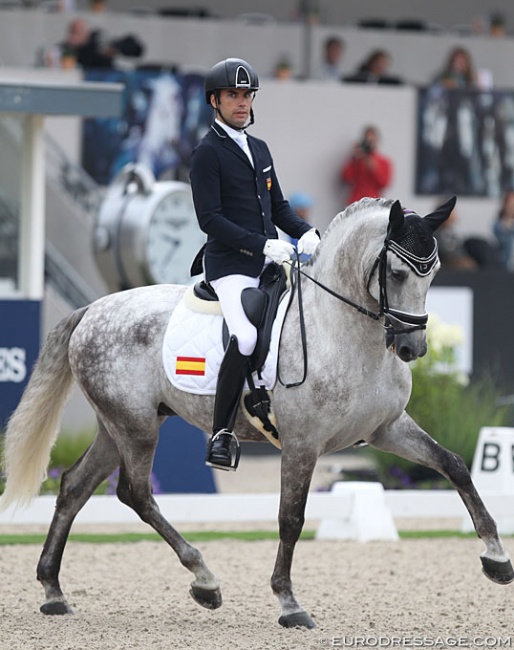 The Spanish Equestrian Federation (RFHE), ANCCE (Pre studbook) and ANCADES (Spanish Sport Horse) have issued the selection criteria and trials for team selection for the 2020 World Championships for Young Dressage Horses.
The 2020 WCYH are set to return to Verden, Germany, this year and will take place on 5 - 9 August 2020. 
The Spanish selection criteria are the same as in 2019: Candidates need to compete in at least three shows - two must be at CDI -  with a score greater than 75% for 5- and 6-year old horses, and 70% for 7-year-old horses. Complete rules here.
Bert Rutten, Team Selector
Dutch Grand Prix rider, dressage horse breeder and trainer Bert Rutten has been appointed Spanish Young Horse team selector and trainer. 
One clinic per month will be organized for horse/rider pairs that have attained the minimal established criteria for qualification, but clinic spots can be filled up with combinations which are close to achieving the criteria, based on the discretion of the  ANCCE Dressage Commission. 
All meetings will be organized at venues near the location of the participating horses to reduce possible travel.
The selection clinics in June will coincide with the RFHE Dressage Selection Masters. Attendance is mandatory for those pairs wanting to participate in the World Championship. The decision regarding the selection of PRE Team members lies fully with Bert Rutten.
Calendar of clinics for the PRE Team selection with Bert Rutten:
March 25 - 26: Hípica Las Cadenas (Camarma de Esteruelas, Madrid)
April 28 - 29: yet to be determined
May 28 - 29: yet to be determined
June 19 - 21: CES Valencia
First Clinic at Cadenas
For the first clinic with Rutten, the ANCCE Dressage Commission has called up a number of combinations they believe could be team candidates, given that the year has just started and fresh show results are not yet in.
Participants for this initial meeting include the first three horse/rider pairs ranked in the 4, 5 and 6-year-olds at the 2019 ANCCE Cup Final, held at SICAB, together with the top three members of the PRE Team at Ermelo 2019, which are 5 and 6-year olds. If a combination can't make it to the clinic, the next pair on the ranking will be summoned. 
The first clinic will be at the Hípica Las Cadenas, in the town of Camarma de Esteruelas, near Madrid, on 25 - 26 March. 
5-year olds
Sultan de Susaeta 
Trapalo de Indalo 
Sieta de Susaeta 
6-year olds
Banduendo 
Talisman LII 
Velero W
Truco de Centurion 
7-year olds
Cantoa de Indalo 
Maximo BCN 
Molinero FS 
Solo de Centurion 
Solano de Centurion 
Classes for 4-year olds
If the Verden Organizing Committee organizes tests  for 4-year olds as well as for 8/9-year olds, in addition to the World Championship, and if these classes are announced with insufficient time for proper selection, the ANCCE Dressage Commission will choose those pairs considered to be able to offer a good performance.
Photo © Astrid Appels
Related Links
Bert Rutten to Replace Jurgen Koschel as Spanish WCYH Selector and Team Trainer
Eurodressage Coverage of the 2020 World Young Horse Championships