Australia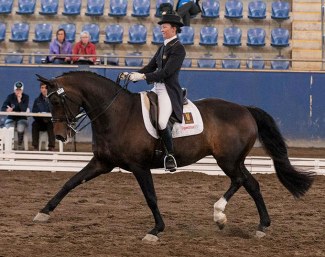 Megan Bryant has joined the team of riders at Terry Snow's Willingpa Park in Bawley Point, Australia, the home base of Australian WEG team rider Brett Parbery.
The 28-year old Bryant commences at Willinga Park on 18 November 2019, continuing the work of Brett Parbery, who is recovering from a broken femur. Doctors have said he should be back in the saddle by mid to late January.
In 2009, Megan won Equestrian Australia Youth Athlete of the Year and Eventing NSW Junior of the Year. She was Dressage NSW Young Athlete of the Year in both 2010 and 2011.
As a young rider she competed her mare Donnabella at the  2010 World Cup Dressage Final for Young Riders in Germany, where she finished fourth in the consolation Kur. She went on to ride at the 2010 CDI-W Mechelen later that month before returning back to Australia.
She competed both at international dressage and eventing competitions in Australia from 2012 till 2014. Since 2015 she has done only dressage at international level. In 2015 she rode Northern Xanthus III at Under 25 Grand Prix level and in 2016 Mr Jackson at U25 level. Her last international show was in October 2016. 
She has been on many NSW and National Squads for both Dressage and Eventing from 2008 to 2015.
Bryant is building her career as a professional rider and her move to Willinga Park is a significant step forwards.
"We're excited to have someone so passionate, driven and dedicated able to step in and help us out," says Terry Snow, "I've been very impressed with how professional and talented Megan is, I'm sure she will continue the outstanding work Brett has been doing with all our dressage horses."
Photo © Franz Venhaus
Related Links
Megan Bryant to Represent Australia at 2010 Young Rider World Cup Final
Heath Ryan Crowned 2010 Australian Dressage Champion
Hattrick for Rozzie Ryan at 2012 CDI Dressage with Altitude in Orange, Australia
Young Girl Power at the 2012 CDI Sydney
Nominations Announced for 2012 Equestrian Australia Sport Achievement Awards