Bits 'n Pieces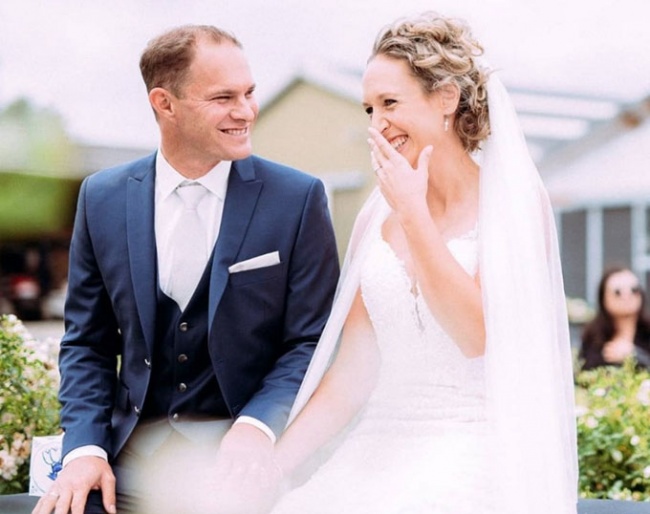 Australian Grand Prix rider and natural horsemanship trainer Tristan Tucker and Dutch Grand Prix rider Katja Gevers got married on 28 September 2019. The pair celebrated their union with family and friends from both continents. The couple are already parents to their first child, a girl named Izzy Elin Tucker, born 14 March 2019. 
German Olympian and Riding Master Hubertus Schmidt celebrated his 60th birthday on 8 October 2019. Check out 10 facts you wanted to know about Schmidt on St. Georg (in German though).
Dutch B-squad FEI dressage pony Davida DVB has been sold to Hungary. The 8-year old Rhinelander pony Davido (by FS Don't Worry x FS Golden Highlight) was trained and competed by Dutch Carmen van Delden the last three years. The pair made its CDI debut at the 2018 CDI Waregem in September and competed at two CDI's in 2019 (Sint-Truiden, Leudelange). The chestnut mare was owned by Belgian Christoph Carmeliet and Dutch Coby van Baalen. As Van Delden has reached the age limit, Davida has been sold to a Hungarian FEI pony rider who is based at Stable Unikornis.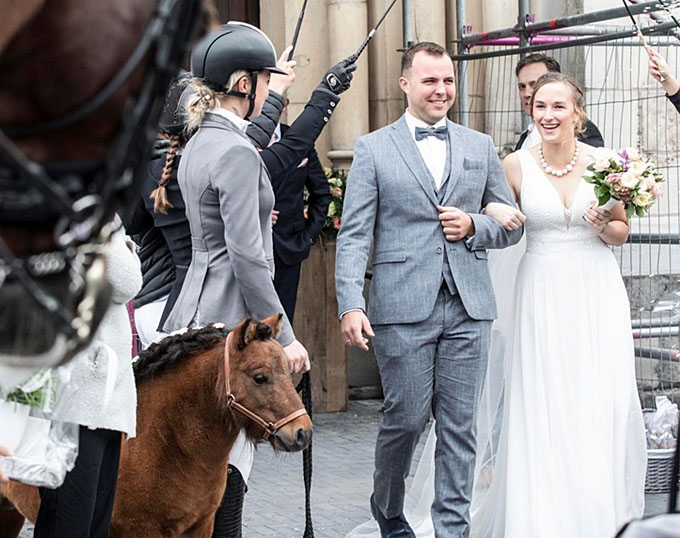 Belgian Under 25 rider Soraya Brison marred her long-time partner Jonas Nicque on 5 October 2019. Brison works as an accountant, while Nicque works in the beverage industry. The now 25-year old Soraya competed on the Belgian team at the 2015 European Young Riders Championships in Vidauban. From 2016 till 2017 she competed Giorgio Armani (by Goethe) at international Under 25 level. Her last international was the CDI Le Mans in October 2018. Giorgio Armani is now the young riders' mount for Belgian Marieke van Nespen.
Belgian dressage rider Brecht d'Hoore and his wife, Dutch dressage rider Dominique van der Horst, became the proud parents of a baby boy, Emile Pieter Paul D'Hoore, on 12 October 2019. The baby measured 54 cm at birth and weighed 4.31 kg. He was born by C-section. Both mom and baby are doing well.  D'Hoore and Van der Horst got married on 7 July 2017. This is their first child. 
Portuguese Grand Prix rider Maria Pais do Amaral and her husband, Portuguese Grand Prix team rider Rodrigo Torres are expecting their first child together. The Lisbon based Maria is five months pregnant with a baby girl.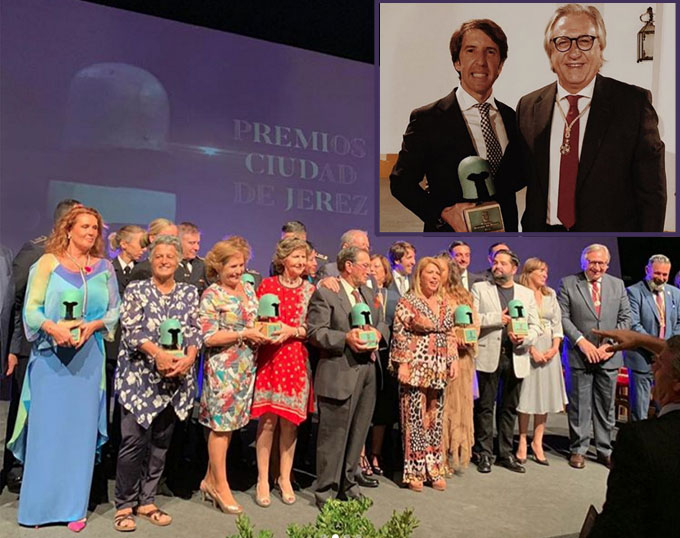 Spanish Grand Prix team rider Claudio Castilla Ruiz was honoured in his home town Jerez de la Frontera on 9 October 2019. The City of Jerez annually hosts a festival for the patron St. Dionisio and honours prominent citizens for their achievements. Castilla Ruiz received the prize for sportsmanship. During a gala evening, each winner received a trophy a Roman helmet and a certificate, while a video was shown with the person's achievements and work. Claudio Castilla Ruiz finished 12th in the Kur to Music Finals at the 2019 European Championships. He also represented Spain at the 2016  Olympics and helped secure a team ticket for the 2020 Olympic Games.
Danish stallion owner and breeder Lone Boegh Henriksen lost one of her top young broodmares. HP Elfenliebe (by Diamond Hit x De Niro x Rohdiamant) succumbed to a second colic attack in a month time. The mare was operated on after the first colic and pulled through, but a second attack proved to be too severe and she unfortunately did not make it. HP Elfenliebe was the second most expensive foal at the 2014 Oldenburg Foal Auction in Vechta, selling to Denmark for 40,000 euro. As a 3-year old she placed 11th in the Brilliantring at the Oldenburg Elite Mare show in Rastede, after posting the third highest score in the Mare Performance test that year. As a 4-year old she competed in the Danish Young Horse Championships and this year she produced the colt HP Viard (by Vitalis). Henriksen has two more ET foals due in 2020, by Vitalis and Furstenball.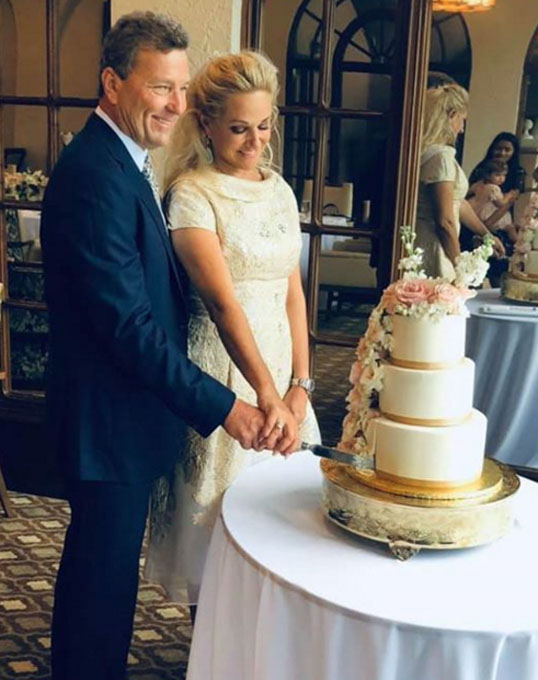 Kimberly van Kampen, president of the U.S. PRE association and owner of Hampton Green Farms in Michigan and Wellington, has married Michael Krook on 1 November 2019. Van Kampen has made a few changes recently, starting a new chapter in her life. She has ended her sponsorship of Spanish Olympian Jose Daniel Martin Dockx (she owned his Olympic horse Grandioso amongst others) and has decided to sell the Wellington base of Hampton Green Farms to relocate to Ocala, Florida, where Kim and Mike have bought a 20 ha property. Kim is a major figure in the Wellington Equestrian Community as one of the founders of the Global Dressage Festival and she donated the covered arena (Van Kampen Arena) to the Global complex. She hosts the annual Winter Intensive Training program at her yard and is the driving force behind the USPRE Week. 
Dutch FEI rider Hennie Roffel had to put down her up and coming small tour horse Facetime (by Floriscount x Lauries Crusador xx). The chestnut injured himself in his stall. What was initially thought was a colic, turned out to be a pelvic fracture a week later when the horse developed a bump on his loins and dropped in the right hip. The horse was put down. Facetime was owned by Roffel, Jolanda Schreuder and Subren Minkema. The pair was ready to make its national small tour debut.
Spanish team trainer Rudolf Zeilinger recently moved barns from Riesenbeck to Ellen Bodenkamp's yard.
On 20 October 2019, Swiss Grand Prix rider Estelle Wettstein lost her young riders' horse, Friedrich der Grosse, after a field accident. The 14-year old Oldenburg gelding by Florencio x Freiherr sustained a complicated fracture to his hindleg while jumping around and could not be saved.  The combination was the triple Swiss Young Riders' Champion and led Wettstein into her first Grand prix test.