The Netherlands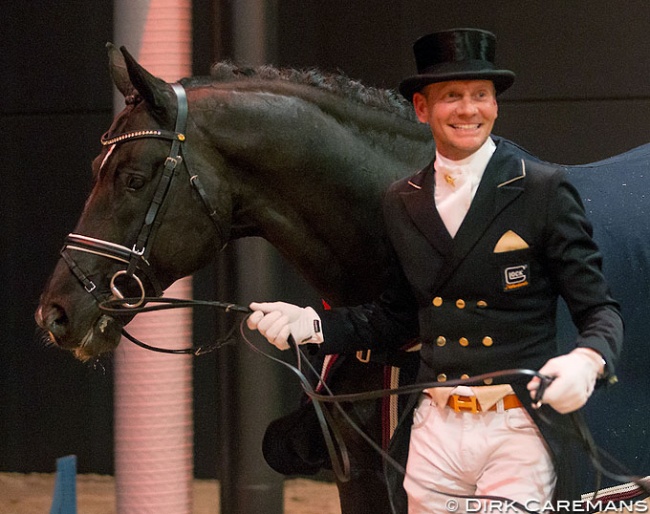 Edward Gal, who wrote a chapter on his own in the history of dressage with his stellar horse Totilas, has opened up to the Dutch newspaper NRC about the era with Totilas. 
Gal has been incredibly tight lipped to the press about his feelings about the stallion Totilas since the black got sold in 2010 for a rumoured record price of 11,200,000 euro.
Mega Star Totilas
After Gal and Totilas won the 2009 European Championships, the 2010 World Cup Final and 2010 World Equestrian Games with world record scores, owner Cees Visser sold Totilas to German stallion owner Paul Schockemöhle. He then sold a half share and the sport rights to the horse to Ann Kathrin Linsenhoff. Her stepson Matthias Rath got the ride on Totilas. Totilas was retired from sport in 2015 due to injury. 
The now 19-year old black stallion by Gribaldi x Glendale was a phenomenon and unlocked an unprecedented level of scores, boosting the sport of dressage to a new plane.
Many fans were bereaved about the break up of the combination Gal/Totilas and the wound is still open for many, obvious from heated discussions on social media each time the topic Totilas pops up. For years Edwards declined to speak to the media about it. 
Nine years after the sale, Gal has now opened up a little in a major interview with the Dutch quality newspaper, NRC
Life After Totilas
Edward Gal has no less than six Totilas' offspring in his barn in Oosterbeek, The Netherlands, the 7-year old Total U.S. (out of a Sir Donnerhall dam) and 8-year old Toto Jr (out of a Desperados dam) being his most famous ones. All of them are owned by his billionaire sponsor, Austrian gun entrepreneur Gaston Glock.
Gal reunited with the retired Totilas in 's Hertogenbosch in February 2019, during a special ceremony where he was presented in hand by Rath. When asked if it still hurts, the sale and seeing him, Edward sighed, "it's already a long time ago," the feeling has "probably" ebbed away.
Total U.S. Better Than His Dad?!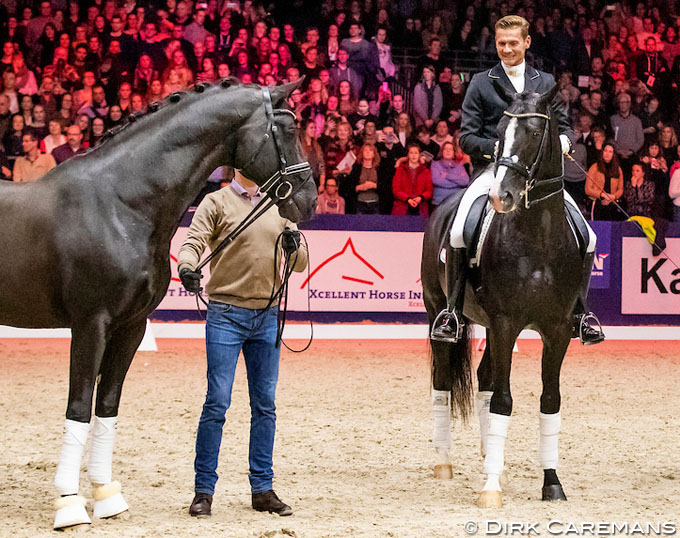 "Most horses excel in certain movements. Piaffe, passage, canter or walk. Glock's Total U.S. can do, and I almost dare not to say it, everything," said Gal. "His way of moving is very special and he has unlimited energy. He always goes for you. I guess it will take a year and half before he can string all the movements together and then he'll need a few years to grow in competition sport."
Gal has only competed Total U.S in one show, the 2018 Pavo Cup Finals, which they won. "I have the feeling that he can become better than his sire," Gal added. 
Perfect Preparation
Breeding experts have learnt that Totilas offspring are late bloomers and Gal confirms this. "When I look back at videos of him as five year old I think 'nothing really special' but six and a half years later everything went super fast. He got enormous energy," Gal explained. 
Gal does not compete his young horses very often, which might result in a lack of show routine. 
"I want to prepare them perfectly. Sometimes I wonder what perfection is? Am I not waiting too long. Soon they will miss show routine. But it feels good to train them at home, in all quietness. And by presenting them at the stallion licensing or riding a small exhibition show they can get used to the big work," Gal explained. 
Edward is planning on competing Toto Jr and Total U.S. a bit more in 2020. 
"I hope to present Toto Jr at Grand Prix next year," said Edward. "Total U.S. is a different story. He's only seven and I think it will be useful to ride in him at Prix St Georges level in shows next year. He still needs to get used to the arena. He can get spooky and busy and he needs to get more experience traveling. If Total US does well at Prix St Georges, I'll probably ride him at Grand Prix in 2021. But I don't write that in stone. It has to be safe and the bar is high. I compare everything what these two horses do automatically with what Totilas has done."
Totilas Magic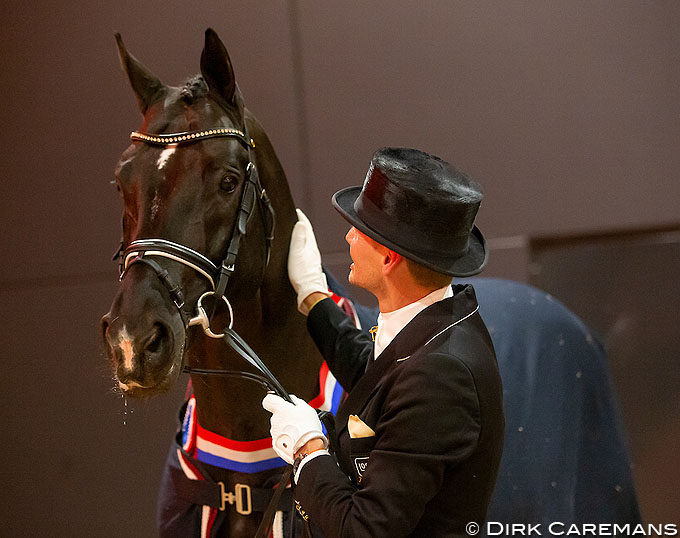 Many remember the magic that Totilas conjured in the arena. Does Gal notice this with his offspring? 
"A little, yes.," he said. "When I rode the two horses in Den Bosch, a lot of people got that special feeling again. It is also very special what Totilas generated in the sport. There are very good horses that do very good tests, but he had this bit extra. A black stallion with four white socks. Everything worked."
The original NRC interview, in Dutch, can be read here.
Related Links
Isabell Werth on Totilas: "Those Who Rise High, Fall Deep"
Totilas Reunited with Dutch Fans at 2019 KWPN Stallion Licensing
Totilas To Return to the Public Eye at 2019 KWPN Stallion Licensing
Totilas Completely Retired from Public Presentations
The End of an Era: Totilas Retired from Sport
Edward Gal and Totilas Not Reunited for a One-Time Riding Session
Rath and Totilas Win the Special at 2014 CDIO Aachen but Withdraw for Kur
Totilas Buzz at the 2014 CDI Kapellen
Matthias Rath Presents New Ride, Totilas, to the Press
Totilas Sold to Paul Schockemohle