2019 CDI Randbøl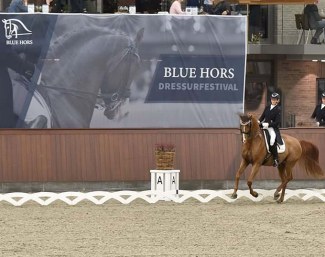 The Blue Hors Dressage Festival will be offering the best Danish dressage has to offer and welcomes athletes to its CDI 3* on 7 - 10 November 2019. The event will be an excellent opportunity for riders to achieve their 2020 Olympic MER scores with three 5* judges officiating.
The Blue Hors Dressage Festival is one of the most high-profile dressage shows in Denmark and entries are now open to riders who want to compete in the CDI 3* big and small tour classes in outstanding conditions. 
Setting the Bar for Top Level Competition
The Blue Hors Dressage Festival saw the light in November 2013 and has been an unconditional success ever since. In a period of only three years the show has established itself on the Danish dressage scene as one of the most prestigious and attractive shows with an international atmosphere.
"The show has gained immense popularity among the competing riders for two essential reasons: first class stabling facilities in permanent stalls and an excellent, heated arenas with fibre footing both of which ensures the best possible conditions for their horses," said Blue Hors sport director Ulrik Sorensen. "The spectators enjoy watching top sport while being comfortably seated in a heated and very beautiful show arena with immaculate light and sound system."
Unique Competition Conditions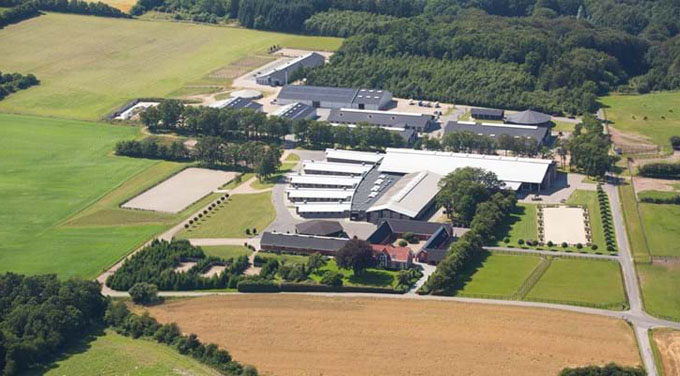 Blue Hors stud is a state-of-the-art dressage and breeding facility in Randbøl, Denmark. Riders from Team Blue Hors have participated in national as well as international competitions, winning numerous Danish Dressage Championships as well as having competed at the Olympic Games, World Equestrian Games and Europeans Championships. 
Blue Hors is one of Europe's leading EU stallion stations with everything under one roof. With a clear focus on preparing the stallions for top level sport instead of sales, the atmosphere and conditions at Blue Hors exude a long-term thinking for high performance sport. 
Entries Open for CDI 3*
The complete FEI schedule for the Blue Hors Dressage Festival / CDI 3* has been posted on the FEI website.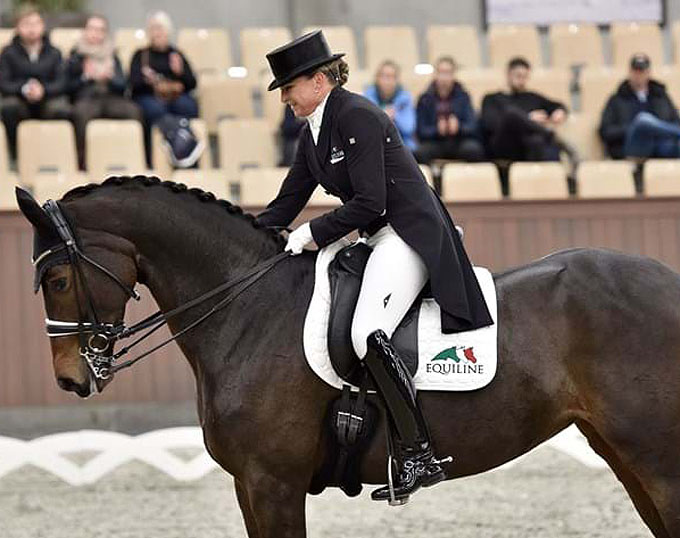 Three 5* judges, one 4* and one 3* judge will be officiating at the CDI Ranbol, making this show an excellent opportunity for riders to achieve their Minimum Elegibiltiy Score (MER-MES) for the 2020 Tokyo Olympic Games. Susanne Baarup (5*), Hans-Christian Matthiesen (5*), Isobel Wessels (5*), Irmeli Summanen, and Mats Eriksson (3*) will officiate. 
Last year the CDI Randbøl was proud to welcome German Olympian and WEG team rider Dorothee Schneider, as well as Scandinavian stars such as Danish Olympian Anna Kasprzak, Danish Champion Daniel Bachmann Andersen and Swedish Olympian Minna Telde. 
"Are you looking for an exquisite three star show which gives you the opportunity to not only compete at Grand Prix level but also show your younger horses at Small Tour, than make your reservations for the CDI3* Blue Hors Dressage Festival," Sorensen added.
For more information, visit https://www.bluehors.com/en/events/dressagefestival/
Related Links
Bachmann and Blue Hors Don Olymbrio Book Home Victory at 2018 CDI Randbøl
Schneider and Pathétique Lift Off at 2018 CDI Randbøl
Springbank II, Revolution, Hesselhoj's Donkey Boy, Heiline's Danciera Win 2018 Danish Young Horse Championships