2019 Bundeschampionate Qualifier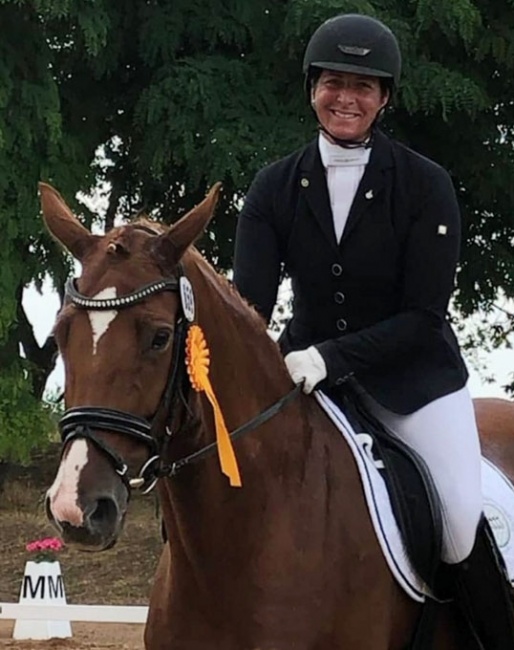 The 5-year old Boogie Woogie and the 6-year old Who's Who became the winners of the Bundeschampionate qualification classes held at the Central German Regional Championships in Prussendorf, Germany, on 11 - 14 July 2019. 
Nine combinations competed in the 5-year old division, which was won by Maja Weber aboard Boogie Woogie (by Best of Gold x De Niro). The pair got 8 for walk and canter, 8.5 for trot, 8 for submission and 8.5 for general impression to average a winning 8.2 total. Stefanie Piep and Foundition (by Foundation x Laudatio) followed in the distance in second place with 7.6. The horse got 7 for walk, 8 for trot, 7.5 for canter and submission and 8 for general impression. 
Heike Schmidt-Bosse and Who's Who (by Weltregent x Rascalino) topped the board in the 6-year old division with 7.6, a score which did not suffice for Bundeschampionate qualification. The minimum is set at 8.0. Who's Who got 7 for walk, 7.5 for trot and canter and 8 for submission and general impression. Lena Drebenstedt and Descara de Luxe (by Don Frederico x Werther) were second with 7.4. The mare got 7.5 for walk, 7 for trot and canter, 8 for submission and 7.5 for general impression. 
Results - 2019 Bundeschampionate Qualifier - Prussendorf
5-year olds
1. Maja Weber- Boogie Woogie (by Best of Gold / De Niro) - 8.20
2. Stefanie Piep -  Foundition (by Foundation 2 / Laudatio) -  7.60
3. Mate Garai - All in (by Ampère / Sandro Hit) - 7.50
4. Annika Korte - Cartoon (by Totilas / Don Frederico) - 7.40
5. Kim Pfeiffer - Speedway (by Schwarzgold / Anduc) - 7.10
6. Laura Elsner - Dancing Queen B (by Decurio 3 / Quaterback) - 6.80
7. Katarzyna Koch - Negreina (by Negro / Johnson) - 6.20
Janine Knauer -  Loreley (by Livaldon / De Janeiro) - RET
Julia Schönherr  - Frieda (by Foundation / Sandro Hit) - RET
6-year olds
1. Heike Schmidt-Bosse - Who's who (by Weltregent H / Rascalino - 7.60
2. Lena Drebenstedt - Descara de Luxe (by Don Frederico / Werther - 7.40
3. Vanessa Brügmann  -  Quaterblack (by Quaterhall / Sir Oldenburg - 7.30
4. Sabrina Krist - Tooske (by Totilas / Florencio) - 6.00
Related Link
Eurodressage Coverage of the 2019 Bundeschampionate