Peru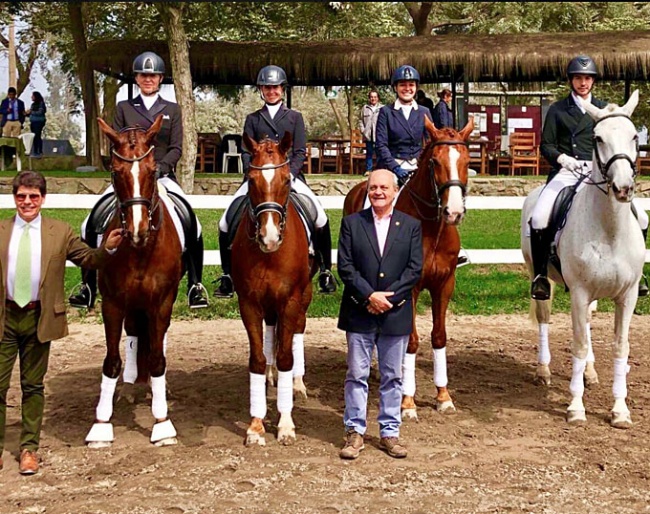 Following a final CDI qualifier at the Club Ecuestre Huachipa in Lima, Peru, the Peruvian Equestrian Federation selected the team that will represent its country on home turf at the 2019 Pan American Games in Lima on 26 - 28 July 2019.
Peru will be fielding a team of four with Spanish Grand Prix rider Juan Antonio Jimenez Cobo as their team captain.
The Pan American Games is the biggest sporting event in the Americas featuring summer sports. The competition is held among athletes from nations of the Americas, every four years in the year before the Summer Olympic Games. For equestrian sport the dressage competition is held with mixed teams of riders competing at small and big tour level to reflect the development of the sport in the more exotic dressage countries.
Peru will be defending its national flag with these dressage riders:
Monika Von Wedemeyer - Briar's boy
Eric Chaman - Catalina
Daniela Carranza - Cocu
Kerstin Rojas - Feuertanzer
Related Links
Guatemalan Team Selected for 2019 Pan American Games
Canadian Team Selected for the 2019 Pan American Games
Colombian Team for 2019 Pan American Games Selected
Mexican Team Selected for 2019 Pan American Games