Denmark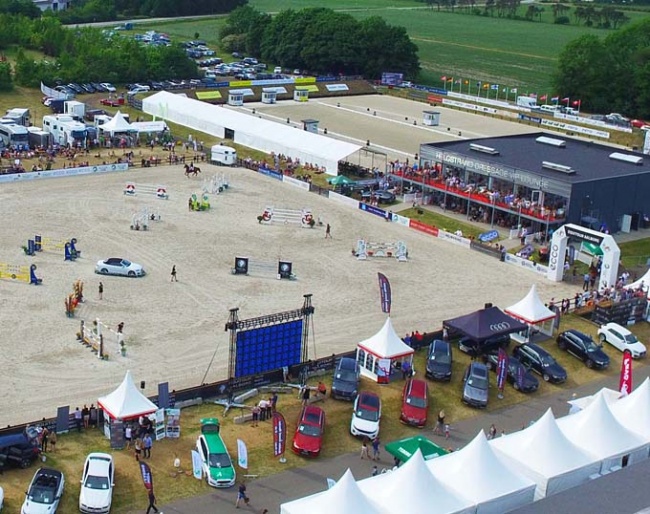 The teams that will compete in the third leg of the 2019 FEI Nations Cup Dressage at the 2019 CDIO Uggerhalne.
Also known as Equitour Aalborg, the event is sponsored by Ecco and has the Nations Cup in dressage and show jumping as focal point of the event.
Organized by Jens Trabjerg and Andreas Helgstrand at the Uggerhalne Riding Club, the CDIO takes place on 22 - 26 May 2019.
The event also featured classes from pony level to CDI 3* Grand Prix. Furthermore it hosts the third leg of the 2019 Almased Dressage Tour for Amateur riders.
Teams from five different nations will compete at full force in Denmark for points in the FEI Nations Cup ranking.
The teams are:
Denmark
Cathrine Dufour - Bohemian 
Daniel Bachmann Andersen - Blue Hors Don Olymbrio
Carina Cassøe Krüth - May-Day Graftebjerg 
Agnete Kirk Thinggaard - Jojo AZ
Sweden
Therese Nilshagen - Dante Weltino OLD 
Minna Telde - Isac 
Rose Mathisen - Zuidenwind
Michelle Hagman Hassink - Chagall H
Finland
Mikaela Fabricius-Bjerre - Belissimo L 
Henri Ruoste - Rossetti 
Stella Hagelstam - New Hill Julitrea 
Mikaela Soratie - Dacor
Germany
Jan-Dirk Giesselmann - Real Dancer FRH 
Fabienne Müller-Lütkemeier - Fabregaz 
Andrea Timpe - Don Darwin 
Michael Klimke - Royal Dancer
Great Britain
Louise Anne Bell - Into The Blue
Elizabeth Diegutis - Saskia Hit
Sara Gallop - Bandreo
Georgia Stokes - Talented Mr Ripley
Equitour Denmark, a Total Experience
The CDIO Uggerhalne provides plenty of side entertainment with a music festival, a classic cars auction, the Nordic International Sales of top quality foals, and much more.
"With Equitour Denmark our goal is to create world-class and innovative equestrian events," said Andreas Helgstrand. "We are not interested in creating traditional shows, but experiences that are built upon a sporting event with many side events that includes the entire family – regardless of gender and age. We believe that equestrian sport in Denmark possess a huge untapped potential with great growth opportunities. Having experiences as the focal point for these events, we will create a whole new way to explore equestrian shows."
Sponsorship and VIP Hospitality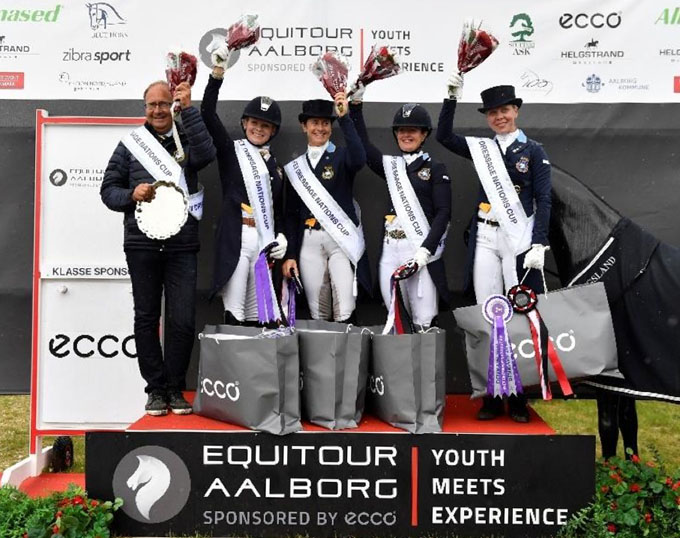 Equitour Aalborg was held for the first time in 2017 and thinking of the large number of side events it was much more than a traditional equestrian event. Besides world-class dressage and jumping, Equitour Denmark is offering experiences that appeal to both horse enthusiasts, families seeking extraordinary experiences as well as the local area.
The show not only focuses on creating new events every year, they also stick to what people love. The exclusive foal auction, Nordic International Sales which is followed by a after party, Helgstrand Dressage's extraordinary stallion show and kids day with lots of activities, workshops and entertainment for the entire family take place every year. Alongside many activities there is a huge exhibition area, that among others include equestrian equipment as well as exhibitions with cars, trailers and hors trucks, a food market and a la carte restaurant.
If you want to approach a passionate and highly-motivated audience who emphasise quality or do business around Aalborg, a sponsorship of Equitour Aalborg and Equitour DM is definitely something that will boost your business. You can also book a VIP Table or seat and experience outstanding hospitality while sitting in the front row to watch the competition unfold.
Contact Jens Trabjerg to hear more about your options – mobile +45 40 25 49 86 or e-mail jt@equitour.dk.
For more information, visit www.equitour.dk
Photo © Astrid Appels
Related Links
2019 Almased Dressage Amateurs is Ready to Roll
Eurodressage "On the Scene" at the 2018 CDIO Uggerhalne