U.S.A.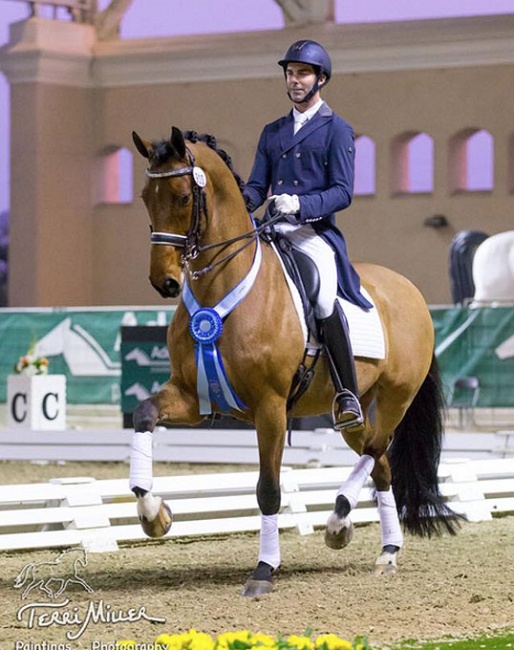 The time period for U.S. team selection for the 2019 Pan American Games has come to a close as the 2019 CDI-W Del Mar wrapped up on 28 April 2019. Grand Prix rider Charlotte Jorst and small tour rider Sarah Lockman have topped the rankings.
A short list from which the actual U.S. team for the 2019 Pan American Games in Lima, Peru, will be picked is based on a ranking system.
Up to 8 athlete/horse combinations will be named to a Short List after the conclusion of the qualifying competition period (April 29, 2019). Additional combinations (up to four (4) athlete/horse combinations) may be named as alternates to the Short List.
The actual team will be announced on 24 June 2019: The Selectors, in consultation with the Chef d'Equipe and Team Veterinarian, and upon the recommendation of the USEF Dressage Sport Committee, will name up to the maximum number of athlete/horse combinations.
For the 2019 Pan American Games a mixed team of small and big tour combinations will be named. Big Tour horses receive a 1.5 bonus point at the Pan Ams. 
"We will wait to determine the team make-up until 24 June. Short list horses will be competing more throughout the summer and there will also be veterinary evaluations," US team manager Hallye Griffin told Eurodressage. "It is possible that we will only have 1 Big Tour horse and 3 small tour horses. At the most, you can have 2 Big Tour horses."
The U.S.A. has already qualified a team for the 2020 Olympic Games in Tokyo through the 2018 World Equestrian Games, so the Pan Ams are not an essential team qualifier for them. America's best Grand Prix riders (WEG team members) have already announced that they are not interested in Pan Am team selection as they are aiming for European competitions this summer. The CDIO Aachen is one week before Lima. 
"We are not reliant on the Pan Ams for Tokyo qualification so this event is a great development opportunity," Griffin added. 
The short list will be announced on 1 May 2019.
The ranking for the 2019 U.S. Pan Am Team is as following:
Small Tour (top 10)
1. Sarah Lockman - First Apple  - 74.956
2. Ashley Holzer - Valentine -  73.564
3. Jennifer Baumert - Handsome - 72.896
4. Endel Ots - Lucky Strike - 72.448
5. Nora Batchelder - Faro SQF -  72.056
6. Katie Johnson - Paxton -  71.623
7. Jennifer Hoffmann - Rondoro Noblesse -  71.468
8. Guenter Seidel -  Beltano - 71.426
9. Rebecca Rigdon - La Fariah -  70.260
10. Kristina Harrison - Finley - 70.032
Big Tour (top 10)
1. Charlotte Jorst - Nintendo -  71.936
2. Nick Wagman - Don John -  69.985
3. Charlotte Jorst - Deep Impact -  69.458
4. Jennifer Schrader-Williams - Millione -  69.283
5. P.J. Rizvi - Breaking Dawn - 69.183
6. Rebecca Waite - Doktor - 68.046
7. Heather Blitz - Semper Fidelis  - 67.984
8. Anna Marek - Dee Clair -  67.874
9. Nick Wagman - Zenith - 67.518
10. James Koford - Adiah HP -  67.459
Photo © Terri Miller
Related Links
2023 Pan American Games Allocated to Santiago, Chile
Oliva and New Ride Biso das Lezirias Win First 2019 Brazilian Pan Am Team Trial