Great Britain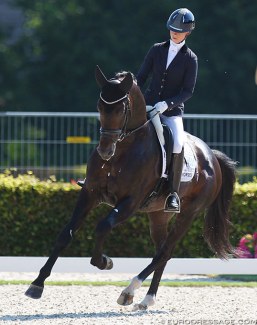 For the third, consecutive year the CDI Bolesworth will serve as an observation trial for British selection for the 2019 World Championships for young dressage horses in Ermelo, The Netherlands. 
The 2019 CDI Bolesworth International Horse Show takes place 11 – 13 June 2019.
The classes for five, six and seven year olds, will act as viewing opportunities for the Senior Selectors to spot potential combinations for selection for Ermelo, the Netherlands, 1 – 4 August 2019.
In order to be considered to compete at Bolesworth in the young horse classes, combinations should be scoring 80% and above in five and six year old FEI Preliminary/Finale tests, or 70% and above in seven year old FEI Preliminary/Finale tests / PSG or Advanced 105 from 1 January 2019 until 27 May 2019.
Bolesworth entries close on Friday 31 May 2019.
Qualification opportunities for Bolesworth are available as part of the five and six year old British Young International Dressage Horse qualifiers held this year at:
Keysoe, Bedfordshire, 26 – 28 April
Addington, Buckinghamshire, 10 – 12 May
Kingswood, Staffordshire, 17 May
Somerford, Cheshire, 25 – 28 May (incl. a 7-yo Young Horse class)
Photo © Astrid Appels
Related Links
British Horses Selected for 2018 World Young Horse Championships
Bolesworth to Serve as British 2018 WCYH Observation Trial
MSJ Zonetta, Saint Julian, Florentina Win British WCYH Selection Trial at 2017 CDI Bolesworth