Hanoverian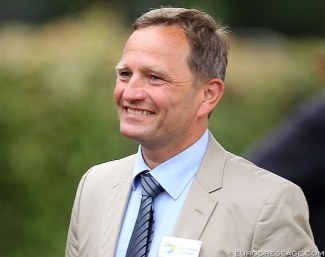 Following a special board meeting of the Hanoverian Verband on 22 March 2019, it has been decided that Dr. Werner Schade will loose one of his double functions as director of the biggest German breed society.
The leader of the Hanoverian Verband holds a special dual position: he is general manager (CEO) and breeding director at the same time. 
The society has been in a big upheaval because of the "Iran deal" gone wrong. A few years ago the Hanoverian society was approached by Iranian investors to buy horses. The Verband convinced several breeders to sell their horses to Iran, but in the end an amount of 170,000 euro in total was never paid by an Iranian client and the duped breeders did not see any money. The Hanoverian society settled the matter with the breeders and paid them out, but is now running a lawsuit against the Iranian client who failed to pay 170,000 euro. This Iran affair led to internal turmoil within the board.
This commotion contributed to the reason to host  a 6-hour, special board meeting in which it has been decided that the top executive holds too much power. Dr. Schade will loose one of his positions, insiders cite the general manager one, and will continue to be the breeding director. 
Chair of the board, Hans-Henning von der Decken, who suggested this split on the double director's role, has not yet announced who will take up the vacant position in the future. Von der Decken's wing man, Mr Bürmann, is seen by some as a potential candidate.
Photo © Astrid Appels
Related Links
Werner Schade Succeeds Jochen Wilkens as Hanoverian Breeding Manager
Second Hanoverian Auction in Iran Uses Show Jumping Exhibit Format
First Hanoverian Auction Held in Iran Huge Success