U.S.A.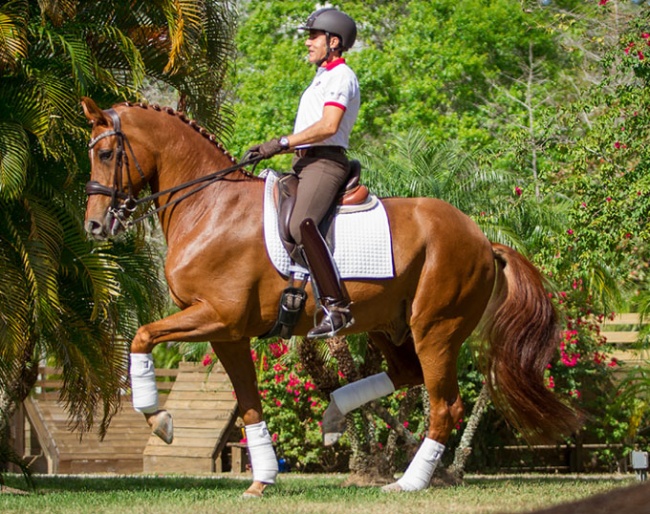 The Piaffe Performance Farms team, headed by Olympian and Pan Am Gold Medalist Dr. Cesar Parra and his assistant trainer Katie Riley, is doing more than nurturing equine talent. As a 2019 sponsor of the Adequan Global Dressage Festival, he's stepping up to make real strides in the support of the sport and is also developing a program to help U.S. young riders reach their goals.
Time to Do More than Ride
What started as an idea to share knowledge in a series of snippets titled "What I Have Learned From The Masters" became the launching pad to developing a program to help U.S. Young riders reach their goals.
"We can't just ride. If we can, we have to start programs that encourage young riders and grow our sport. Performance Farms is know for producing successful young European riders so I think it's time to offer a similar program for young dressage riders here in the United States," said Cesar.  Dr. Parra estimates at least 25 medals have been won by young riders under his tutelage.
To that effect, Parra and Performance Farms have already invited two young riders (from, Ohio and Tennessee) and hope to invite three more, for a total of five 'students' that will be welcome to, as Parra describes, "Audit our riding and training, at any time, on any day. Our doors will not close for these young people".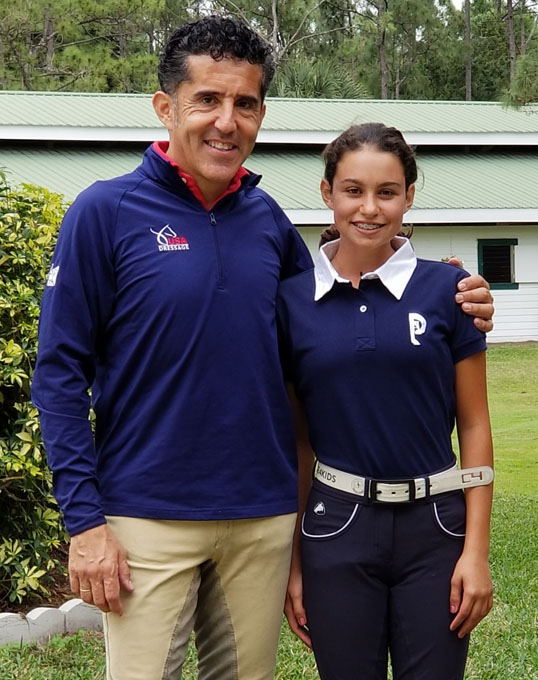 In addition to the chance to freely audit at a professional dressage facility, Parra's program will also help the young riders with their own horses, and give them the opportunity to ride Performance Farms horses and to start understanding how a top dressage horse feels.
The philosophies by which Parra conducts his life as a horseman include courtesy, integrity, perseverance, self-control, sharing and strength of character. These are the qualities he seeks to pass on to his students.
The first two young riders to join the program are Isabella Cardenas and Zoe Krukowski.
"These kids are bold. They want to ride and to see a professional barn from the inside out," he says. "This will be for high performance young riders with a good work ethic. We will provide help tailored to their needs; assist them at the shows, giving them the experiene to be part of the Florida circuit, offer board and training and help them scout for the right horse. In addition they will get oppportunity to train as well with trainers that come from Europe."
Bringing professionals and dynamic dressage prospects together could be a winning combination because, as Dr. Parra believes, "Team work makes the dream work."
GK Don Cesar Makes Small Tour CDI Debut after Palm Beach National Show Top Placings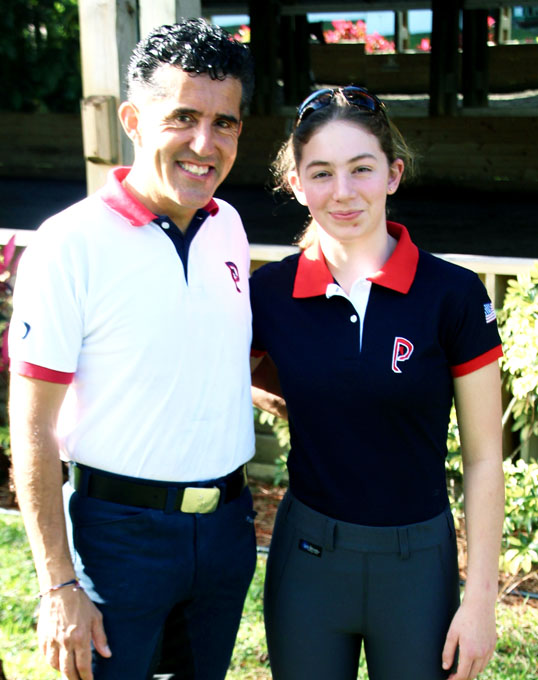 Parra and Riley didn't just walk the talk, they rode the corners deep and danced down center line to command some of the top slots on the podium during the Palm Beach Derby National Show in Wellington, Florida, at the beginning of March. They went on to compete in the 1* small tour at the 2019 CDIO Wellington two weeks later. 
Parra and his talented 9 year-old Westfalian GK Don Cesar (by Desperados x Manhattan) finished first in the Prix St Georges and Intermediate 1 with rock solid scores topping 73% and 74% respectively.  Moving toward that goal, Parra stepped Don Cesar up to the CDI competition at the 2019 CDIO Wellington. The pair placed 8th in the Prix St Georges with a solid 68.618%.
"I'm very pleased with the results, especially with Don Cesar," said Parra. "We're doing Grand Prix movements at home, and our goal is to qualify for this summer's Pan American Games." 
Meanwhile, Performance Farms trainer, Katie Riley buzzed right in behind Parra riding Karen Blank's Danish-bred, Mr Bumblebee to the 2nd place finish in the Prix St Georges behind Don Cesar in the national Prix St Georges. They also stayed right behind their mentor in the CDI Prix St Georges two weeks later with a 9th place and 67.912% score.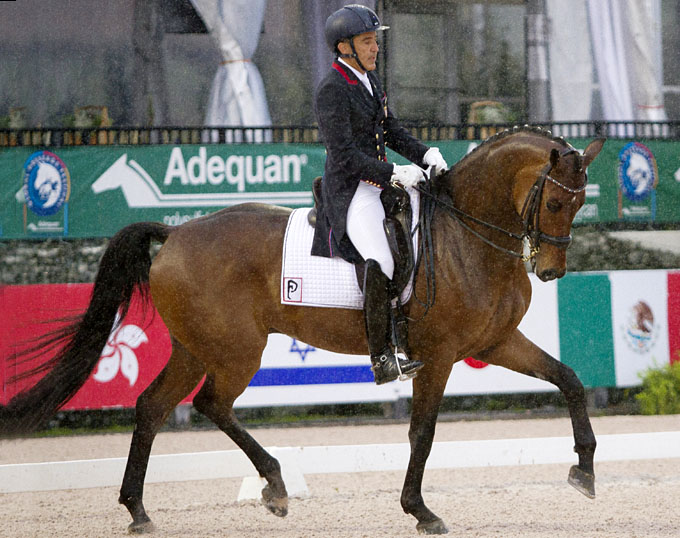 While Parra and Don Cesar are a well known pair with National Championship titles and the distinction of being the sole combination representing the USA at the 2017 World Young Horse Championships in The Netherlands, Parra also had a win on newest rising star, Sir Beckmann in the FEI Seven Year-Old class again scoring over 73%. 
Aboard the Westfalian bred Sir Beckmann (by Sir Donnerhall), Parra placed second twice in the international 7-year old horse division at the CDIO Wellington. They scored 73.386% and 70.086% as a first step towards potential selection for the 2019 World Championships for Young Dressage Horses this summer in Ermelo, The Netherlands.  Both Don Cesar and Beckmann are owned in conjunction with GK Sport Horses.
For more information about Piaffe Performance Farm and its programs, visit www.piaffe-performance.com
Related Links
Scores: 2019 CDIO Wellington
Cesar Parra and GK Horses Sign Exciting Partnership Pact
Belles, Lemaire, Bacariza, Boucher, Fuentes Win 2018 Florida International Youth Dressage Championships
Parra Again Qualifies String of Rising Superstars for 2018 US Developing & Young Horse Championships
Habanero CWS and Bailarino Win Titles on Final Day of 2018 U.S. Young Horse Championships
Cesar Parra, Only U.S. Rider in 2017 World Young horse Championships, Puts in Impressive Rides with Don Cesar
Rodrigo Encinas Fuentes to Campaign GK Van the Man in Under 25 Division
Piaffe Performance' Young Guns Rock 2017 Dressage at Devon