FEI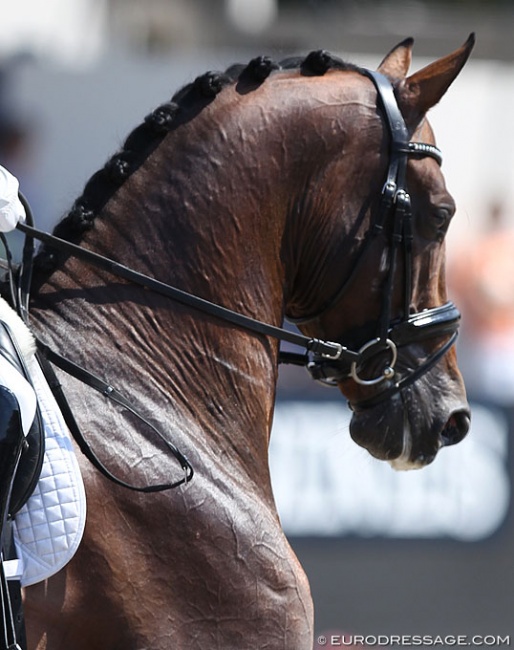 Little noise has been given to an important rule change that the FEI put in place as of 1 January 2019 until a watchful eye at Pferderevue in Austria spotted the alteration in the FEI rule book!  As of 2019 riders competing up to 2* level will have the choice to compete their horses in a snaffle or double bridle!
The rule change does not count for CDI 3 * / 4 * / 5 * / U25, nor for Championships  and World Equestrian Games.
Very few European shows host Grand Prix classes at a 1 and 2* level so for most Grand Prix riders the double bridle will continue to be mandatory.
However, junior and young riders will now have the option between a snaffle and a double as well as riders competing in small tour classes at 1 and 2* level. In the U.SA., South American and Australia 1 and 2* CDI's at Grand Prix level are hosted, so riders have to be watchful to see at what star-level they have entered. 
The official rule change reads
2.2. For CDI 3 * / 4 * / 5 * / U25 and Championships / Games (except Ponies and Children), a double bridle with cavesson noseband is mandatory ie bridle and curb with curb chain . A combined noseband may be used without the lower "flash" The curb chain can be made of metal, leather or a combination. Lip strap and rubber, leather or sheepskin cover for curb chain are optional. Neither a cavesson noseband nor a curb chain may ever be so tightly fixed so as to harm the Horse.
2.2.1.: A snaffle bridle or double bridle is allowed in CDI1 * and 2 *, CDIJ and CDIY.
2.2.2.: For CDIP / Ch, Ponies and Children Championships, and marked on test sheets, a snaffle bridle is used.
A noseband is still mandatory when a horse/pony is ridden in a snaffle:
2.2.3.:  A plain snaffle bridle is required to be used with a regular cavesson noseband, a dropped noseband, a flash noseband, a crossed noseband, a combined noseband or a Micklem or similar design of bridle.
See the complete FEI Dressage Rulebook (page 41 for new tack rule).
Source: Pferderevue.at
Related Links
The Double Bridle: An Instrument of Understanding
Classical Training: To Snaffle or Not To Snaffle
Rein Tension with Bitless Bridles Compared to Single-Jointed Snaffle Bits
Snaffle Allowed in Swedish National Grand Prix Classes
A Eurodressage Must Read!
Noseband Special: Part I: The History of the Noseband
Noseband Special: Part II: The Purpose of the Noseband
Noseband Special: Part III: Riders and Trainers on Their Choice in Noseband
Noseband Special: Part IV: The Thicker, the Wider, the Better?