France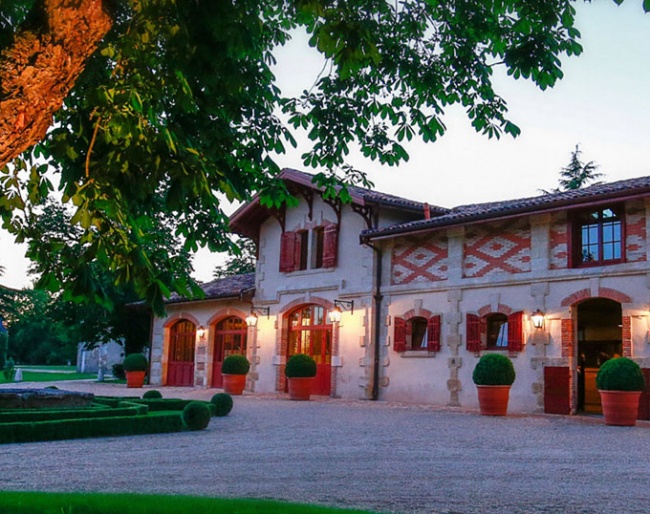 The French dressage breeding farm and stallion station Haras de Malleret has struck a collaboration with two international Grand Prix riders: Swiss Antonella Joannou and French Jessica Michel-Botton.
Based at Le Pian Medoc near Bordeaux, France, Haras de Malleret is best known for owning the licensed stallion Danciano. So far they have kept a more national profile when it comes to dressage horse breeding, but by hiring two international proven Grand Prix riders, Malleret aims to cross borders and reach new levels in high performance sport. 
"To rise together at a high level from a sporting point of view but also commercial, not forgetting to respect the physical and mental integrity of the horses which remains the keystone of this collaboration," Malleret stated as mission target.
Malleret's home trainers are Alfonso and Maria de la Chica Parra, but Joannou and Michel have now joined the team by proxy.
In November 2018 Malleret began working with the Swiss Grand Prix rider Antonella Joannou, who at the time would be entrusted with 9-10 horses and with the World Championships in Ermelo as goal. However, three months later the collaboration has more evolved into a teaching one with 
"At the moment I'm teaching at Malleret. We haven't decided yet on what's coming," Joannou told Eurodressage. "About 10 horses are here in Switzerland, three went to Jessica. I teach Maria on the horses which stayed in Switzerland. We haven't decided yet if I will be riding them myself."
On 8 February 2019 Malleret announced that French Olympian Jessica Michel-Botton has received the ride on three horses. The 4-year old Oldenburg stallion Golden Romance (by Governor x Sir Donnerhall I), the 5-year old Oldenburg mare Doxandra de Malleret (by Danciano x Diamond Hit), and the 6-year old Oldenburg stallion For Fable de Malleret (For Romance x For Compliment) have joined Michel at her base, Haras de Hus in Petit Mars, France.
Related Links
Training Seminar with Bernadette Brune at Haras de Malleret on 24 - 25 January 2018
Training Seminar with Dorothee Schneider at Haras de Malleret on 18 - 19 October 2017
Haras de Malleret and Paul Schockemohle to Host Elite Sales on 16 - 17 September 2017
Haras de Malleret Brings the Best of German Dressage Breeding to France
Danciano Sold to France