FEI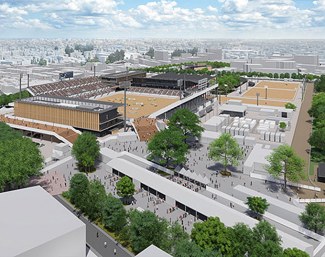 The FEI Bureau has decided that the qualification period for the Tokyo 2020 Olympic Games starts on 2 January 2019.
Applications to host FEI Olympic Group qualification events will be discussed at the FEI Group meetings at the 2018 FEI General Assembly on Sunday 18 November 2018 to provide clear recommendations for venues. Approval of these Olympic Group qualification events will be made at the second in-person Bureau meeting immediately after the FEI General Assembly on 20 November.
The Olympic competition formats for Jumping and Dressage will be tested at Hagen (GER) in June 2019 during an adapted CSIOY/CDIOY.
As previously published the qualification period for FEI Olympic Ranking points runs from 1 January 2019 till 31 December 2019, the qualification period for Minimum Eligibility Requirement (MER) runs from 1 January 2019 till 1 June 2020.
The Bureau approved the testing of the FEI Event Classification System (ECS), currently used for Jumping, to help evaluate events in order to formalise a new bidding process for WEL CDI-W qualifiers for Dressage for 2019-2020 and onwards.
The Bureau also approved the bidding timeline, evaluation criteria and allocation process proposed by the Dressage Technical Committee.
The FEI Board agreed that allocation of the Group C Jumping and Dressage qualifiers would be postponed due to transport issues for horses to access the proposed locations in Budapest (HUN) and Moscow (RUS).
The proposal is for a decision to be taken during the Board teleconference on 19 December following further evaluation on the health requirements from the Olympic Group C nations and recommendations based on a thorough review of both venues by the FEI Veterinary Director and the relevant Discipline Directors.
The Dressage Committee will identify an event in Europe that can host a Dressage qualifier for Group F. There is no requirement for a Group G qualifier following Australia's qualification at the FEI World Equestrian Games™ in Tryon 2018.
The Bureau also approved amendments to the rules of the FEI Dressage World Cup™ 2019/2020 and the FEI Dressage Nations Cup™. All rules will be published in due course on the FEI website here.
Related Links
Change to Tokyo 2020 Equestrian Venue Approved
Equestrian Sport Included as Core Sport for 2020 Olympic Games
Equestrian Sport Keeps Olympic Status for 2024 Olympic Games, New Formet for 2020 Games Approved
IOC President Talks Olympic Agenda 2020 during Official Visit to FEI Headquarters
2015 FEI Sports Forum: IOC Sports Director speaks on 2020 Olympic Agenda