Westfalian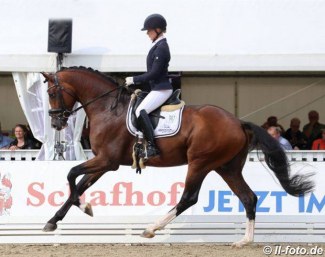 The Warendorf State stud has announced a collaboration with Andreas Helgstrand's stallion station in Denmark. The first step in the process is Warendorf leasing the 2013 Oldenburg Licensing Champion Don Deluxe. 
Don Deluxe (by De Niro x Rosario)  is the 2013 Oldenburg licensing champion, who was presented at the licensing by Johannes Westendarp and sold at the auction to Helgstrand for 910,000 euro. An injury prevented the stallion from having a sport career. Already in 2017 Don Deluxe stood at stud at the German branch of the Helgstrand stallion station in Hagen, Germany.  Now Don Deluxe has moved 30 minutes south to Warendorf.
On 31 October 2018 the Warendorf state stud issued the following statement on their website:
"We are planning to offer more quality stallions through this way (Helgstrand collaboration) to our breeders. In the future we will be supported by Helgstrand Dressage in guiding selected top stallions from the NRW stud in their sport career. Through this new opportunity, the NRW state stud can offer more international blood lines and show a more global presence concerning Westfalian horse breeding."
German equestrian publication Zuchterforum published that Warendorf has exchanged its most popular breeding stallion Zoom (by Zack x Don Schufro) as well as sold the S-level trained and 2014 Driving Bundeschampion Flavis to Andreas Helgstrand as part of the new partnership. Zoom, who is said to have covered 700 mares in 2017, would stand and be trained at Helgstrand. The state stud denies those claims.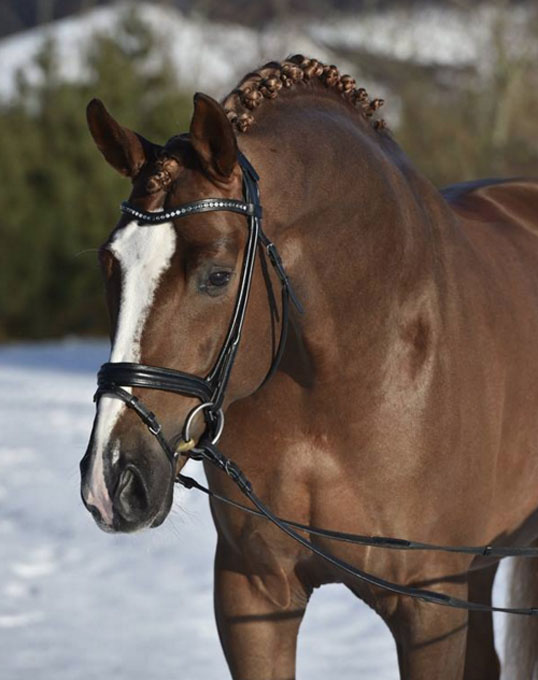 The Warendorf state stud has been in financial distress following a major scandal and lawsuit about moonlighting by the former head rider, as well as the financial and executive director. The Westfalian state has put a new manager, Kristina Ankerhold, in charge in February 2018, who is cleaning house and making the stud financially viable again. This involves selling older, no-longer popular stallions (Dankeschön, Symphonic).
On 2 November Warendorf issued an special statement to the press relating to Zoom and Flavis:
"The state stud owned Zoom is not for sale and will be offered to the breeders like usual through the Warendorf State Stud. It is not planned that the stallion goes to Denmark. Also the state stud owned Flavis is not for sale. Proven and valuable sires from a breeding perspective will not be sold. As independent institution the NRW state stud sees the advantage in offering its breeders a wide range of quality sires and bloodlines. Furthermore, animal welfare and horse friendly training are a self evident to the state stud."
Photos © LL-foto - private
Related Links
Eight Stallions Scheduled to Stand at Helgstrand Hengste Germany
Don Deluxe, Champion of the 2013 Oldenburg Stallion Licensing
Zoom and Quantensprung Sire 2018 German Foal Champions
Zoom Excels at 2016 Hanoverian Late Licensing and Approval
Zoom and Duracao, High Scorers at Second 2018 Munster Stallion Sport Test
Zoom, High Scorer of the 2017 Neustadt/Dosse 14-Day Stallion Suitability Test
Valverde, Champion of the 2016 Westfalian Stallion Licensing