Great Britain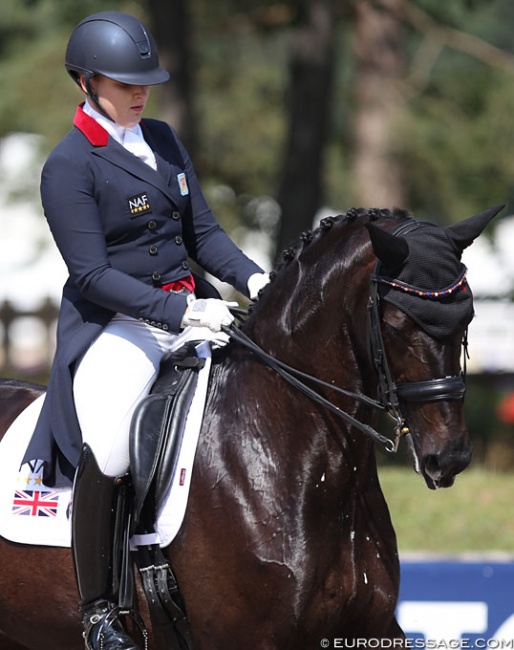 British young rider Charlotte Dicker received a yellow card for "abuse of horse" for having ridden in an overtightened noseband in the individual test at the 2018 European Young Riders Championships in Fontainebleau, France.
At the tack inspection following the individual test, the FEI steward deemed that Dickers' Hanoverian mare Sabatini (by Stedinger) was ridden in an a noseband pulled too tight. The individual test which was ridden on 13 July 2018 as part of the individual championships at the Europeans.
In an interview with Horse and Hound, Charlotte explained that "I used the same soft, padded leather noseband the day before in the team test, done up on the same hole, and have done so in all my competitions this season, from Premier Leagues to CDIs, and never had a comment from a steward. My horse Sabatini is my world and I would never do anything to compromise her welfare or cause her discomfort however I accept the decision."
The FEI rule for noseband tightness reads, "neither a cavesson noseband nor a curb chain may ever be as tightly fixed so as to harm the horse," and the FEI protocol for measurement states, "one and the same steward must conduct the noseband check for all horses entered in the same competition. The tightness check must be done with the steward's index finger between the horse's cheek and the noseband. The steward must wear gloves during this check. (...) Ideally the finger size of stewards appointed for the noseband check at different competitions throughout the event shall be of similar size."
FEI stewards are entitled to check apparent overtightened noseband during the horse's warm-up as well as after the test.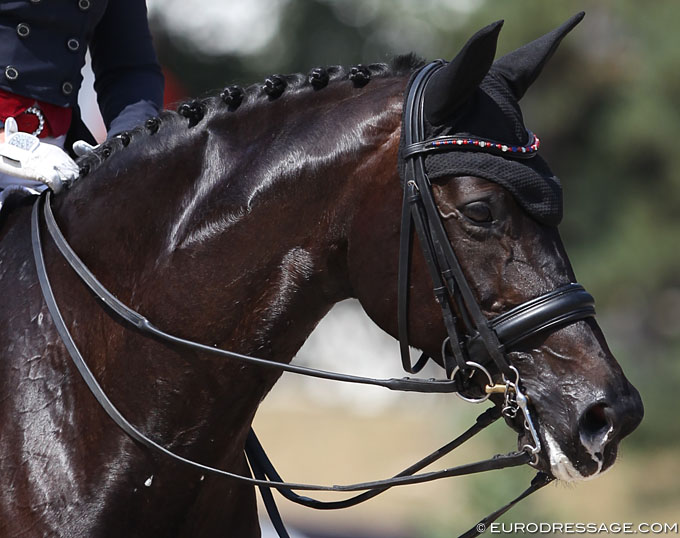 "The appointed tack control steward is entitled to conduct the check also during the warm-up and, in case of the noseband being over tightened, ask the athlete to loosen the noseband. The noseband of the horse will be checked again by the same steward after the horse has finished the test. If the noseband is still too tight after the second check, the chief steward will give a yellow warning card to the athlete."
Photos © Astrid Appels
Related Links
ISES Suggest to Empower FEI Stewards to Control Tightness of Noseband
An Investigation into Noseband Tightness Levels on Competition Horses
New Rule for Noseband Tightness for Competition Horses in Denmark
Must Read !
Noseband Special: Part I: The History of the Noseband
Noseband Special: Part II: The Purpose of the Noseband
Noseband Special: Part III: Riders and Trainers on Their Choice in Noseband
Noseband Special: Part IV: The Thicker, the Wider, the Better?