2018 World Young Horse Championships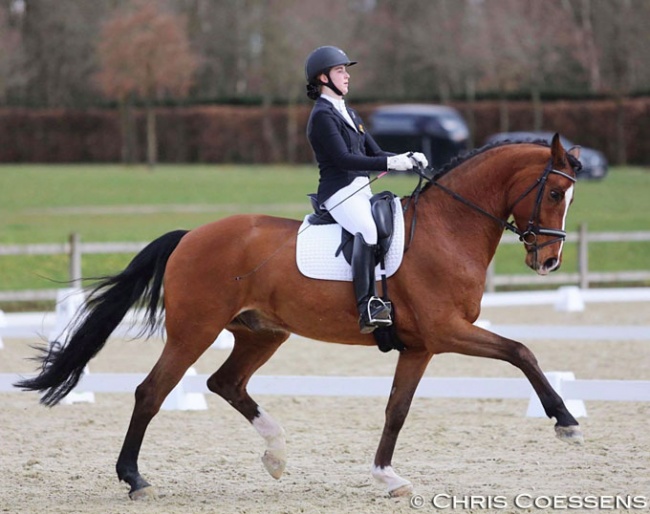 The Belgian Equestrian Federation (KBRSF) has announced their nominative entries for the 2018 World Championships for Young Dressage Horses in Ermelo, The Netherlands, on 2 - 5 August 2018. 
The Belgian WCYH selection circuit concluded on 23 June 2018 but to this date the KBRSF has not yet officially announced the qualified horses on their website, despite initially having set up a very straight forward selection system for 2018. The list was briefly posted on the VLP website, but then removed.
The Belgian WCYH selection circuit was supposed to be based on the placings of the combinations at seven selection trials held between 31 March and 23 June. The two best results in the preliminary test as well in the finals tests count for ranking points.  The qualifiers are in Aalst (31 March), Diepenbeek (14 April), Ghlin (29 April), Dentergem (12 May), Schilde (26 May), Meerdonk (10 June) and Cheratte (23 June). 
However, typical to WCYH selection in Belgium a last minute "addendum" has been called into action, which stated that preference will be given to Belgian warmblood registered or licensed horses over foreign bred (higher ranked) horses. This has once again caused upset with the riders, who once again feel tricked by their federation.
The KBRSF has now nominately entered the following horses for Ermelo:
5-year olds
1. Christel Vernelen - Hitch van het Bloemenhof (SBS, by Vivaldi x Quaterback) 
2. Nick Van Laer - Conan de Fonte Abeti (ITA HANN, by Apache x Sir Donnerhall) 
reserve: Tom Franckx met Quanto Curo van het Bloemenhof (WESTF, by Quotenkonig x Weltino)
6-year olds
1. Philippe Jorissen - Miss Dior van den Bruel (BWP, by Special Agent Amour x Florestan)
2. Kayleigh Buelens - Fifty Ways to Victory (OLD, by Foundation x Harvard) 
reserve: Nick Van Laer Nick - Just a Gigolo (OLD, by Johnson x Werther) 
7-year olds
1. Laura Luyten - J2L Lamborghini (BWP, by Bon Bravour x San Remo)
2. Loranne Livens - Aragon (RHLD, by Aaron x Lord Loxley)
reserve: Ine Vandencapelle - Generaal (KWPN, by Oscar x Negro) 
Photo © Chris Coessens
Related Links
Eurodressage Coverage of the 2018 World Young Horse Championships
Conan di Fonte Abeti, Miss Dior van den Bruel, Aragon Lead 2018 Belgian WCYH Selection Trials