FEI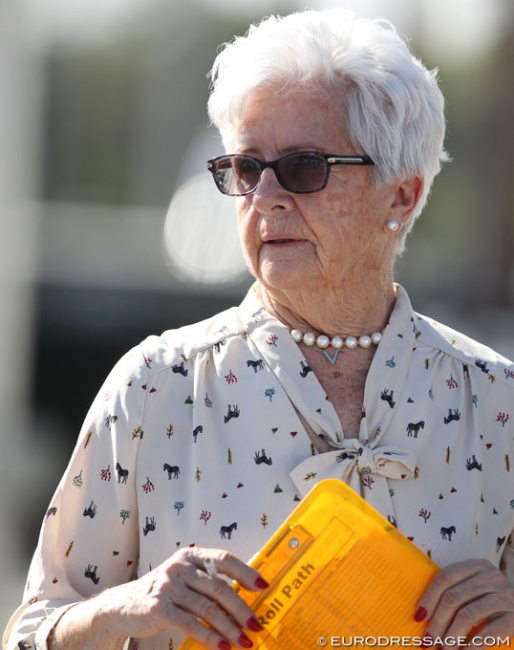 Six dressage personalities have submitted their official candidature for a seat on the FEI Dressage Committee for the term 2018-2022 as Luis Lucio's term is coming to an end.
The FEI Bureau, the body responsible for the general direction of the FEI and for all relevant matters not consigned to the General Assembly, held an in-person meeting at FEI Headquarters in Lausanne (SUI) on 18 and 19 June and approved the six candidates. 
The Nominations Committee, which met at FEI Headquarters on 6 and 7 June, has evaluated all candidatures and, following that process, information on all candidates for open posts have now been published on the FEI website and notification was sent out to National Federations and stakeholders on 15 June. The recommendations of the Nominations Committee will be announced as part of the election process at the FEI General Assembly in Bahrain.
The candidates are four judges and two riders: Ms Barbara Ardu (ITA) Ms Christilot Boylen (CAN) Ms Beatriz Ferrer-Salat (ESP) Ms Irina Maknami (RUS) Ms Cara Whitham (CAN) Ms Mariette Withages-Dieltjes (BEL)
The FEI Bureau will appoint the new Dressage Committee member on 17 November 2018.
The current FEI Dressage Committee includes Frank Kemperman of The Netherlands as chair, Andrew Gardener of Great Britain, Luis Lucio of Spain, Anna Paprocka-Campanella of Italy, Klaus Roeser of Germany, and George Williams of the United States. 
Both Luis Lucio's and Anna Paprocka-Campanella's terms end this year.  Campanella's position as rider representative will be filled by a vote of qualified riders.
Photo © Astrid Appels
Related Links
Luis Lucio Finally Appointed on FEI Dressage Committee
Anna Campanella Elected FEI Dressage Athletes' Representative
IDRC Loses Appeal with FEI Tribunal on Rider Representation
FEI Threatens to Expel IDRC as FEI Associate Member Representing Riders
War of the Worlds: National Equestrian Federation Take Standpoint on Haya's Request for Resignation of FEI Dressage Committee