Danish Warmblood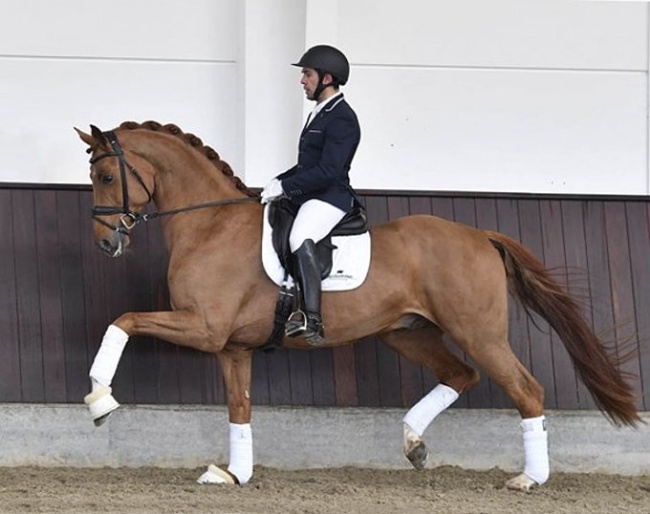 Andreas Helgstrand has had all his stallions tested for the WFFS gene and so far received results of the majority of his stallion roster. His highly popular Springbank II as well as Atterupgaards Botticelli have tested positive. 
Atterupgaards Botticelli (by Benetton Dream x Caprimond x Donnerhall) as well as the Swedish bred Springbank II VH, who is by the WFFS positive Skovens Rafael out of De Niro x Rohdiamant dam, are carriers of the Warmblood Fragile Foal Gene. 
"We recommend mare-owners to test their mares for the WFFS gene, if the mare is a carrier we recommend not to use a stallion which is also a carrier," said Helgstrand. 
Helgstrand stallions free of the gene (n/n) are: Franklin, Grand Galaxy Win, Revolution, D'avie, Janeiro Platinum, Quaterhit, For Emotion, Tørveslettens Sylvester, Knock Out Ferrari, Kadans, Straight Horse Sir Romance, and Got It.
The results of the Helgstrand stallions based in Germany, such as Valverde, Jovian, Don Deluxe, For Sure have not yet been returned. 
"As soon as we have the results of the German based stallions, we'll post it on our website," said Andreas.
Photo © Astrid Appels
Related Links
Breeder with Dead WFFS Foal Writes Open Letter to Danish Warmblood
Skovens Rafael Tests Positive to WFFS
Blue Hors Reports Three of Its Stallions as WFFS Carriers
Kareen Heineking-Schütte: "Two Cents About Warmblood Fragile Foal Syndrome"