U.S.A.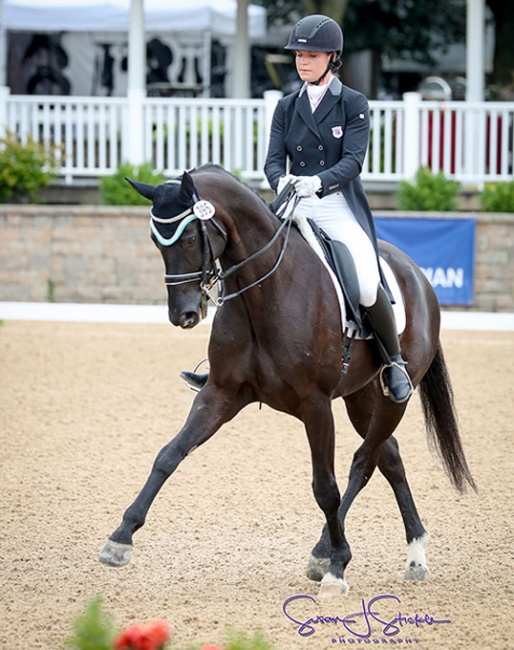 US Equestrian announced the three athlete-and-horse combinations who will compete in the 2018 European Young Rider Tour.
Combinations are required to earn at least two scores from the FEI Young Rider Team Test and two scores from the FEI Young Rider Individual Test in CDI-Y events between January 1, 2018 and April 30, 2018 to be considered for selection to the Tour. As a part of FEI CDI-Y events, at least two FEI Young Rider Freestyle test scores must also be earned. More information about qualification requirements can be found here.
The following athlete-and-horse combinations have been selected for the Tour (in alphabetical order):
Ben Ebeling (Moorpark, Calif.) and Behlinger, Amy Roberts Ebeling, Ann Romney, and Elizabeth Meyer's 10-year-old Hanoverian gelding
Callie Jones (Henderson, Ky.) and Don Philippo, her 10-year-old Hanoverian gelding
Anna Weniger (Apex, N.C.) and Don Derrick, Dawn Weniger's 14-year-old NRPS gelding
The Dressage European Young Rider Tour is considered an important part of the dressage pathway.
"The Tour is designed to introduce our Young Riders to competing internationally, both as individuals and as a team representing the U.S." said George Williams, U.S. Dressage Youth Coach and Chef d'Equipe. "It is important for our Young Riders' development to have a chance to compete against their counterparts in Europe. The final leg, the Future Champions Hagen CDIO-Y, is especially exciting as our riders will be going head-to-head as a team against a number of the best of their division in the world."
The Tour will send Ebeling, Jones, and Weniger to a series of competitions, with the highlight competition being the CDIO-Y Hagen from June 12-17. Additionally, Jones and Weniger will also compete at the CDI-Y Compiegne from May 17-20 and the CDI-Y Aachen from May 29-31.
Related Links
Asher, Davis, Gluch Make Euro Tour Show Debut at 2016 CDIO Compiegne
Great Learning Experience for Austin and Malone at CDI-YR Hagen, Germany