Australia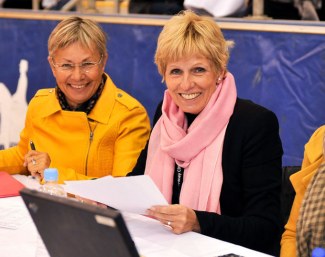 The organisers of the 2018 CDI Sydney have decided to implement the Degree of Difficulty (DoD) Freestyle Judging System, which will be introduced for the first time in Australia.
Created by FEI 5* Judge Katrina Wüst (Germany) in collaboration with computer scientist Daniel Göhlen, the system has been developed to make judging the degree of difficulty in freestyle competitions more transparent and to ensure that the assessment of the various difficulties is the same for each rider, depending on the quality of the execution.
Furthermore, the rider has the chance to declare all difficulties in advance and will benefit from the judges becoming equally aware of the difficulties scheduled.
Under the system, riders transform their choreography with the help of an electronic system, "The FEI Freestyle Creator", into an electronic test sheet and this is available to the judges prior to competition. The scoring system has been leveraged to an easily accessible and scalable solution available world-wide.
Following a successful introduction of the system in the World Cup Dressage Western European League, the FEI Dressage Technical Committee suggested that in 2018, CDIs that include a Grand Prix Freestyle will be given the option to use the DoD Freestyle system at the discretion of the Organising Committee (excluding Championships and Games).
Katrina Wüst gave a very informative and well attended presentation on the new freestyle judging system to riders and judges at the Pacific League FEI World Cup Dressage Final held at Boneo Park, Victoria, in January 2018.
The DoD will apply only to the CDI3* Grand Prix Freestyle at the Sydney CDI, and event manager Toni Venhaus extended her thanks to those who made it possible for the system to be included.
The 2018 CDI Sydney will be held at  the Sydney International Equestrian Centre (SIEC) on 2 - 5 May 2018, and is an Australian Nomination Event for the 2018 World Equestrian Games.
Photo © Venhaus
Related Links
Rider Lapse Cause of Barbançon's Neumunster Freestyle Problem
Barbançon's Neumunster Freestyle Interrupted Due to DOD Secretarial Issues
DOD Freestyle System to be Implemented in 2018 at Show OC's Discretion
Degree of Difficulty System to be Applied at 2017 World Cup Finals
Degree of Difficulty Freestyle Judging System Applied for First Time at 2016 CDI-W Odense
Wust's Degree of Difficulty Kur Judging Format Tested at 2015 CDI Fritzens
Wüst's Plan: The Standardization of the Degree of Difficulty
Practical and Scientific Information at 2009 Global Dressage Forum