Sweden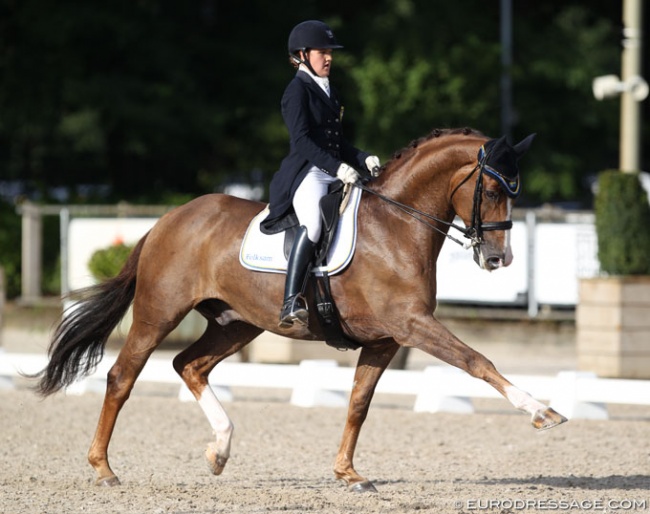 The rider and horse partnership between Cornelia Petterson and Final Cut has come to an end. The Swedish junior rider has decided to stop competing Per Sandgaard's Grand Prix horse.
Sandgaard announced on Facebook that Petterson pulled the plug out of the collaboration. 
"It's of course a pity that we can no longer continue this collaboration," said Pether Markne, who is Sandgaard's life partner. "For us this is an economically and emotionally sensitive matter that this could not come to full bloom, but with us moving to Skane, and her combining studying at a distance with an international career is difficult and sometimes one is not ready for it."
Two years ago, Danish born Swedish Grand Prix rider Per Sandgaard decided to put his own Grand Prix future aboard his rising Grand Prix horse Final Cut (by Federweisser x Carismo) on hold by offering the bay Swedish warmblood gelding as a schoolmaster to his student Cornelia Petterson.
Cornelia and the now 14-year old gelding made their international show debut in May 2016 and represented Sweden at the 2016 and 2017 Nordic Baltic Championships and the 2017 European Junior Riders Championships. They won the 2017 Swedish Junior champion's title. In 2016 they were fourth at the Nationals.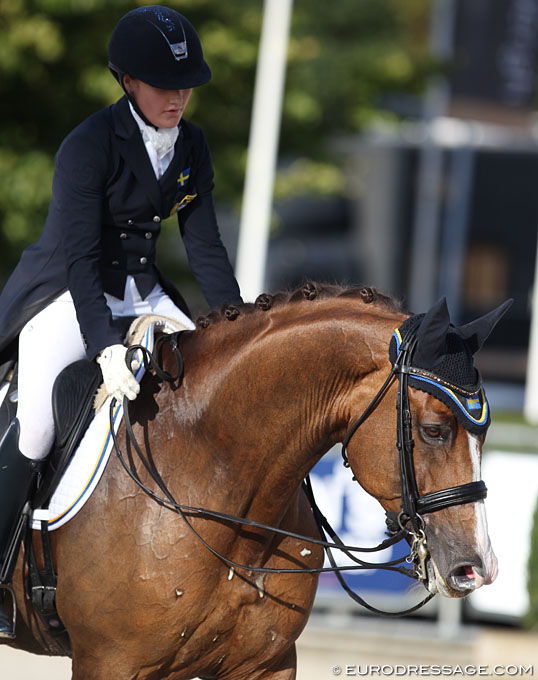 Petterson is wrapping up her final year in high school and can no longer adequately combine competing a top horse with her studies.
"I am still in my gymnasium school and the time wasn't enough for both my studies and the elite in youth dressage with Final Cut," said Cornelia. "This was the hardest decision I've ever made, but Final Cut will forever be in my heart."
Pettersson has not said goodbye to horses entirely though. "I will move home to finish school and I am now looking for a young dressage prospect to start with," she added. "I will be back, for sure."
Photo © Astrid Appels
Related Links
Pettersson, Bergakra Berglund, Gyllensward, Mathisen Win 2017 Swedish Dressage Championships
Swedish Teams Selected for 2017 European Junior/Young Riders Championships
Scores: 2017 Nordic Baltic Championships
Swedish Youth Riders Squads for 2017 Announced
Scores: 2016 Swedish Dressage Championships
Scores: 2016 Nordic Baltic Championships
Markne and Sandgaard Give Ride on Final Cut to Cornelia Pettersson