Russia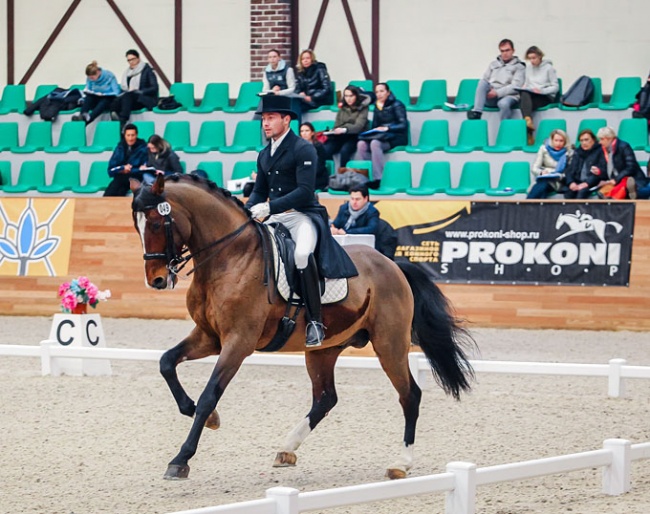 Maxima Park, Russia's largest state-of-the art equestrian centre, has hosted an FEI Judges Course and Exam on 1 - 3 December 2017 during the international dressage competition and World Cup Qualifier CDI2*/CDIJ/CDI-W. 
"It has been years since such an international FEI Judges course was held in Russia. The course at Maxima Park has now become one of the most important educational events in the country," said Galina Aralova, Event Director at Maxima Park. "It has strengthened our country's position in the global equestrian community."
Maxima Park is modern equestrian centre that meets all the high standards of the demanding horse rider. Built brand new in 2014, Maxima Park has developed itself into the leading venue for the Russian equestrian community. Its committed management team and extensive infrastructure with all the possible amenities for horses, including an equine and small animal clinic, hotel, gym and swimming pool have turned Maxima Park into the beloved place for young and old with a passion for horses. 
Fourteen judges from 13 different countries – France, Austria, USA, Spain, Denmark, Russia, Canada, Australia, Argentina, New Zealand, Belgium, Switzerland and Finland -- attended the course and exam, which was led by renowned international 5* judges Katrina Wüst and Mariette Withages. 
Maxima Park is proud to host the FEI Judges Course and Exam as it wishes to boost the development of the sport and education of the judging corps world wide and especially in Eastern Europe so that the standard and level of dressage can be raised. The more skilled and experienced Eastern European dressage judges become, the better competitive dressage riders can be judged, instructed and guided.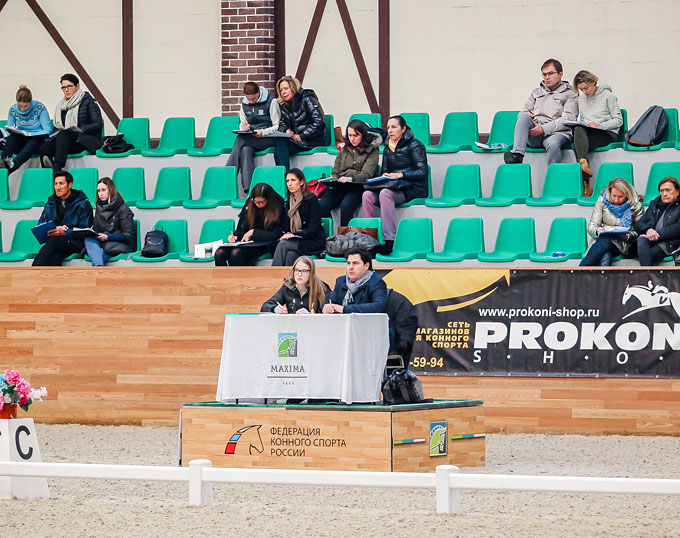 The FEI Judges course ran over a three-day format. The first day was devoted to judging by video. In addition, the participants had to fill out a written exam. The second day was devoted to practice: judges were asked to show their skills, by doing shadow judging during the World Cup Grand Prix test. Shadow judging is one of the most important elements that impact the overall decision of the attestation commission. The second day ended for the participants with a friendly meeting and dinner presided by Marina Sechina, the President of  Russian Equestrian Federation. The third day was decisive for the future career of most judges who participated in this international seminar.
Of the 14 participants, 10 passed all the tests and interviews and showed adequate improvement of their level.
The judges promoted to 3* level were Sandrine Trimborn (FRA), Mura Love (NZL), Anna Eliseeva (RUS), Hans Voser (SUI) and Debbie Rodriguez (USA). The judges promoted to 4* level were Sandra Smith (ARG), Alice Schwab (AUT), Olivier Smeets (BEL), Kristi Wysocki (USA) and Paula Nysten (FIN). 
Check out the video (top right corner) of this FEI Judges Course and Exam at Maxima Park or click here.
Related Links
Maxima Park, Equidome to Promote and Develop Horse Sport in Russia
Ten Judges Promoted to FEI 3* and 4* Level at 2017 CDI-W Moscow
Sharangovisch Takes Five out of Six with Young Stars at 2017 CDI-YH Moscow
Sudzhenka and Shvetsova, Junior Stars at Maxima Park's 2016 CDI Moscow