German Dressage News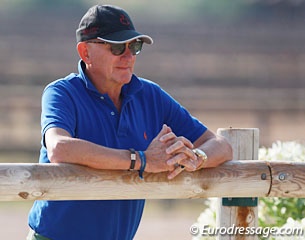 After fifty years of being in the horse sales business, German horse dealer Jochen Arl has decided to change gears and let his young protegé Henri Ruoste take over the steering wheel. Arl and Ruoste have been closely connected business partners for more than 10 years, training and selling elite dressage horses world wide.
The Belgian based Jochen Arl has been closely involved in the horse business for more than 50 years. As a young adolescent he began showing and selling show jumping horses and after twenty years in the jumper business, Arl switched his interest to dressage. With a keen eye for spotting talented horses of all ages, Jochen excelled at matching the right horse with the right rider.
He has proven able to link top horses to up coming as well as seasoned riders. In the 1990s and 2000s Jochen ensured that Hubertus Schmidt had a steady string of horses to train and compete. He was the first European horse dealer to set up a long-term sales barn in Wellington, Florida, boosting the career of Lauren Sammis which eventually led to her winning 2007 Pan Am Games gold. Between 1992 and 2002 the two sold over 200 horses together. Jochen also assisted in helping ambitious young riders such as Patrik Kittel and Henri Ruoste find their way to the Grand Prix top by providing them with horse material as well as cement the foundations for their independent businesses.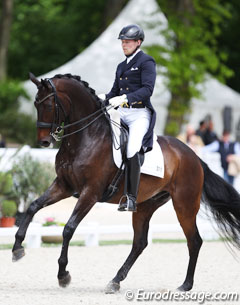 In three decades Jochen built up a huge network of dressage clients, sourcing horses for major dressage riders such as Akiko Yamazaki, Steffen Peters, Dr. Jorge da Rocha, Agnete Kirk Thinggaard, Carl Hester, Nadine Capellmann, Adrienne Lyle, Gonnelien and Sven Rothenberger, Anna Kasprzak, Tinne Vilhelmson-Silfven, and many more. 
Arl still closely collaborates with Finnish Henri Ruoste, who is based with his life partner Senta Kirchhoff at Gut Bertingloh in Menden, Germany. Jochen gave Henri his first Grand Prix horses to compete, including La Scala (who later on sold to Australian Briana Burgess), Don't Forget (who later became a schoolmaster for Lavinia Arl), Jojo AZ (sold to Danish Olympian Agnete Kirk Thinggaard) and young star Rosamunde (sold to Akiko Yamazaki for Steffen Peters). He also passed on his expertise in scouting, training and selling international calibre horses.
With daughters Lavinia and Antonia Arl having put riding on the back burner, Jochen believes the moment has come to devote more time to his family together with Yvette Sanders, his supportive wife of 27 years, and let Henri spread his wings.
"After 35 years in dressage sales and having helped Henri to get started, I feel it's the right time to take a step back," Arl explained. "Henri is still like family to me and we both share the dream of going to the 2020 Olympic Games in Tokyo, so we are keeping one super star with us. I will continue to invest in horses with a couple of talented professionals as a start up business."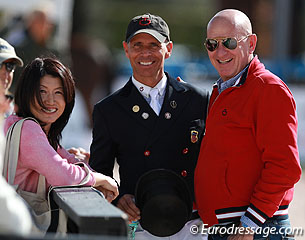 Even though he's reducing the intensity of his professional career, Arl is certainly not retiring. He still owns several top dressage horses, which he has in training mainly with Ruoste, but also with Diederik Wigmans, Maria Amaral, Hubertus Hufendiek and Anne Lene Holmgren. And his scouting days are not over...
"I'm not saying goodbye to the business. I love it too much, but I'm certainly shifting a gear back to better appreciate it all at a slower pace," Jochen concluded.
Photos © Astrid Appels
Related Links
Equestricons Lagerfeld K, 2020 Tokyo Olympic Hopeful for Nadine Capellmann
Belgian Young Rider Antonia Arl Puts Riding Career on Hold, School First
2012 KWPN Licensing Champion Etoine Sold to Antonia Axson Johnson
Fiderhit OLD and Simply Nymphenburg Ready to Shine at Grand Prix
New Kids on the Block Shine in 2017 CDIO Compiegne 3* Grand Prix
Rock Star, New Rising Grand Prix Horse for Anna Kasprzak
Numa Verberne Decides on Career as Professional Dressage Rider
Rosamunde Sold to Akiko Yamazaki
Finnish Team Horse Jojo AZ Sold to Denmark
Finnish Henri Ruoste Turns Heads at 2012 CDI Sao Paulo