2017 CDIO Compiègne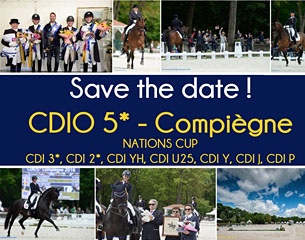 The CDIO Compiègne, Europe's most celebrated and beloved spring international dressage competition, is scheduled to return in 2017 even bigger and better than before. Hosted in the beautiful Compiegne equestrian park on 17 -21 May 2017, the 2017 CDIO Compiègne has several major improvements in store to draw out Europe's elite riders and dressage loving crowds.
Show director Monique Marini and Compiègne town mayor Philippe Marini go all the way to accomodate the riders' wishes. A brand new footing has been placed in all the show rings as well as the warm-up and training arenas to provide the best surface and leg comfort for the horses. 
The programme has expanded to fit in even more classes than before. Compiégne is part of the prestigious 2017 FEI Nations Cup series. As a 5* dressage event carrying a big purse of 90,000 euro prize money, this French based CDIO is the third leg out of eight in the series. Eight teams of four and four individual riders have been invited to compete in the 5* leg.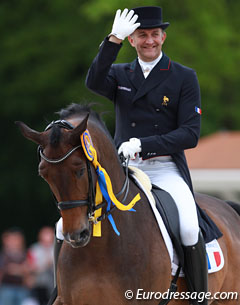 The show also offers a 3* big tour, a 2* small tour, an Under 25 division, and a full youth riders' division for pony, junior and young riders. New this year are the young horse classes for 5-, 6- and 7-year olds. 
The 2017 CDIO Compiègne is a not to be missed event this year for competitors who want to ride in front of panel of highly experienced dressage judges of which the majority will be officiating this year at the 2017 European Championships for Ponies, Juniors, Young Riders, Under 25 riders and Senior Grand Prix riders as well as at the 2017 World Young Horse Championships in Ermelo. No less than 25 judges will be working in Compiègne, including 5* judges Baarup, Alonso, Clarke, Fransen-Iacobaeus, Gardner, Gribbons, Matthiesen, Verbeek, Sanders-van Gansewinkel, and 4* judges Saleh, Ardu, Colliander, GUerra, Hillier, Lehrmann, Maknami, Ringmark, Romanov, and Tissot.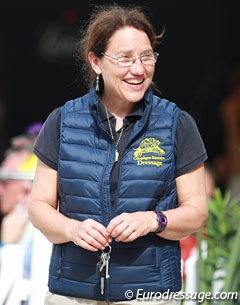 Located an hour north of France's capital Paris, Compiègne is the show to indulge in the French lifestyle of champagne, wine and fine food while enjoying top level dressage competition. This CDIO has been praised by riders and spectators for its magnificent setting, top stabling and riding conditions, as well as its briliant atmosphere.
Entries are still open for Compiègne, so make sure you contact your national federation if you want to compete at this show.`
For more information, visit www.compiegne-equestre.com or email contact@compiegne-equestre.com
Photos © Astrid Appels
Related Links
Kasey Perry and Gorklintgards Dublet Rocking for Rio at 2016 CDIO Compiegne
Asher, Davis, Gluch Make Euro Tour Show Debut at 2016 CDIO Compiegne
Hester and Nip Tuck Sweep 3* Grand Prix at 2016 CDIO Compiegne