Finnish Dressage News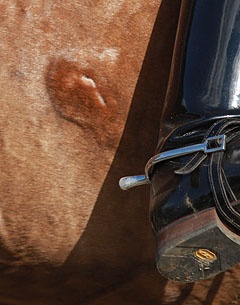 Operant Riders, a Finnish full member club promoting better welfare for horses and endorsed by the Finnish Equestrian Federation (SRL), has submitted an extensive, science-based proposal to the SRL with a request to change several national competition rules.
Operant Riders, also known as OpeRa (Operantit Ratsastajat ry), submitted a proposal with six major rule changes to the Finnish Equestrian Federation on 23 February 2016. The propositions will be put to the vote at the SRL General Assembly on 24 April 2016.
The goals of OpeRa are to improve horse and rider welfare and safety. The proposals for rule changes concern the use of the noseband, draw reins and spurs.
"We hope that our proposals will encourage a debate on these issues well before the General Meeting and we hope that as many SRL member clubs as possible will choose to vote for as many of the proposed rule changes as they see fit," said OpeRa. "We also propose that the Finnish Equestrian Federation submit the same proposals to the Fédération Equestre Internationale (FEI) for the same rule changes to be made to the FEI international competition rules."
The six proposed changes are:
1. Use of the noseband to be voluntary in all dressage classes
2. Determining the greatest allowed tightness of the noseband and measuring noseband tightness at competitions
3. Allowing the use of bitless bridles in all dressage classes
4. Allowing the use of snaffle bridles in all dressage classes
5. Prohibiting the use of draw reins in the warmup at competitions in all disciplines
6. Use of spurs to be voluntary in all dressage classes
Read more here
Photo © Astrid Appels
Related Links
Roly Owers: "Do Federations Actively Place Welfare at the Heart of Their Strategy?"
Noseband Special: Part I: The History of the Noseband
Noseband Special: Part II: The Purpose of the Noseband
Noseband Special: Part III: Riders and Trainers on Their Choice in Noseband
Noseband Special: Part IV: The Thicker, the Wider, the Better?
Bitless Competition at 2012 Helsinki Horse Fair Huge Success