Eurodressage Market - Products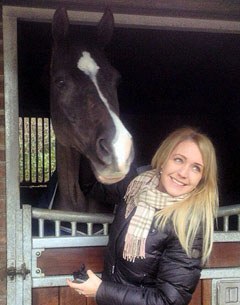 Piaffe, the strategic consultancy for the sport and entertainment sectors, has added marketing heavyweight Natalie Cowen to its line-up as it broadens its range of design and marketing services in response to growing international demand.
Cowen joins from a position as Head of Marketing at East Coast, where she played a key role in the team that returned the Train Operating Company to profitability. Prior to East Coast she led the brand and communications team at First Direct and has almost twenty years of advertising and marketing experience on both the agency and client side, working with brands such as Cadbury Schweppes, Nickelodeon, Nestle and Metro. Her arrival plays a key part in the extension of London-based Piaffe's offer, bringing expertise in brand strategy and development, advertising and communications through to digital and social media.
The news comes as Piaffe announces a partnership with creative design agency (Hug) London. Led by Lou Swaine, a world leader in Design and Implementation, he played a key role in the branding of the London 2012 Olympic and Paralympic Games and has a client list that includes Armani, Converse, Sony and Beck Interiors to name a few. (hug) embraces design and creativity across print, online, interactive media and other brand-strengthening space and through Piaffe they will offer these world-class design and implementation services to the equestrian world.
Piaffe founder Abby Newell said: "I'm really excited to have someone of Natalie's calibre assisting in the growth of Piaffe, especially as we launch into our partnership with (Hug). We have worked hard to raise the bar in the equestrian world through our representation of riders and now with Natalie and (Hug) on board, we can offer a high level of marketing and creative service to equine brands in this space, at market prices we know will be attractive to the industry".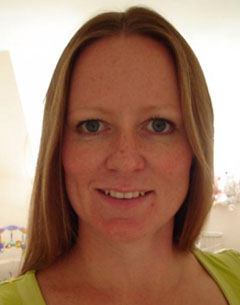 Eurodressage has followed the growth of Piaffe over the last couple of years with great intrigue, since Newell, Piaffe's founder, began managing the business affairs and PR of the world ranked number one superstar, Charlotte Dujardin to great success.
In January Eurodressage reported she has worked in London for over ten years gaining expertise in brand strategy whilst working in the music and film industry. Now, under Piaffe, she combines her entertainment clients with working with the dressage elite and has been quietly supporting and sourcing opportunities for the elite riders on the Piaffe roster for some time. Besides world number one Dujardin, Piaffe's client list includes 2014 European bronze and silver pony medalist Alexandra Hellings, Alice Oppenheimer, Olivia Towers, and young riders Olivia Oakeley, Holly Woodhead and Ryan Todd. Newell has also recently added Emily Harris to the client list after being impressed by her results and general attitude.
Newell states, "The work with the riders is varied and no two riders are the same. I work with them to source sponsorships with brands that are the right fit as well as secure and manage media opportunities that build their brand profiles as they develop their careers. More importantly, I also like to think we are simply at the end of the phone to talk to about anything that is worrying them, or to take away some of the pressures they may be feeling, so they can just focus on enjoying the training. The equestrian world is entering the mainstream more and more and there is a whole raft of opportunities presenting themselves, for both brands and riders and I want Piaffe to be at the forefront in curating these partnerships and for brands to have confidence in working with us"
Eurodressage is keen to know what the future holds for Piaffe and understands that there has been a lot of international interest in the company. Newell was clear when we asked what the priorities are.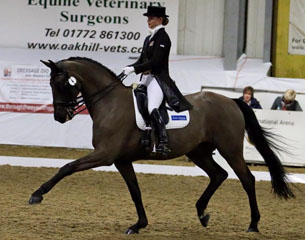 "Growth, both with more entertainment clients and with our sporting efforts. We have begun slow expansion into the US following enquiries from elite riders such as Lisa Wilcox and those on the Wellington circuit about what we offer, which is amazing. It's hugely flattering to be approached by riders of this calibre and we're looking forward to seeing what develops and securing some anchors on the ground. We've also had some strong interest from individuals in the Middle East, and working with Canada's Scott Hayes recently on Charlotte's first Canadian clinic was a big success, so we are exploring how we can develop things with Scott going forward"
Curious to know what the current projects are, Newell goes further to say "Well Piaffe has been working with the prestigious Mount St John stud for a while now and we're already preparing for the Open Day on July 4th following a successful Spring Mare and Foal Show. There is a new competition barn and some exceptional foals this year and we are expecting a lot of people from overseas to attend like last year, which is exciting. On the entertainment side, we are working with several recording artists, a new music award ceremony and proudly on a fundraising event with the Michael Essien Foundation, in aid of the fight against Ebola. No two days are ever the same as you can imagine and we're very excited for the future"
There is no doubt that Piaffe is certainly set for achieving their growth ambitions, and we'll continue to watch with interest as the business continues to grow.
For more information
www.piaffe.co.uk and www.huglondon.com