2014 Excellent Dressage Sales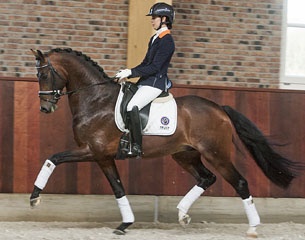 After a long period of preparation a new dressage auction will be organised in The Netherlands on 12 - 13 April 2014 by a remarkable team of Dutch top horse scouts: Joop van Uytert, Nico Witte, Tim Coomans, Gertjan van Olst and Joep Schellekens. This Excellent Dressage Sales' quintet has proven that they can breed, manage and train horses to become international shiners.
Excellent Dressage Sales selects dressage horses with excellence, carefully bred and selected, with a solid education. In the unique environment of Academy Bartels in Hooge Mierde clients will be advised by a team of internationally acknowledged experts. The first selection days took place last month, the quintet has been very critical in their decisions. Among the selected horses several approved stallions and prominent talents were spotted. The first selection will be presented on the website in the course of January.
The Excellent team
The team behind Excellent Dressage Sales has proven itself over the years. It has found horses for top riders such as Anky van Grunsven, Edward Gal, Tineke Bartels, Imke Schellekens-Bartels, Ulla Salzgeber, Steffen Peters, and many others.
Joop van Uytert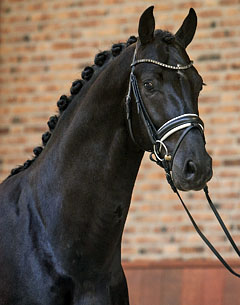 This Dutch Equestrian Entrepreneur of the Year in 2009 has produced many approved stallions. His horses have been competing with (Olympic) riders such as Anky van Grunsven, Edward Gal and Hans-Peter Minderhoud. A few top horses from his stable: Gribaldi, Krack C, TCN Partout, Vivaldi, Tango, United, Zhivago, Bordeaux, Lucky Times, Easy Game and Painted Black.
Nico Witte
Nico Witte is the man behind one of the world's most famous stallions, Jazz. International riders such as Ulla Salzgeber, Sue Blinks, Tineke Bartels and Rozzy Ryan rode Grand Prix horses produced by Stable Witte. His wife Madeleine Witte is a member of the Dutch team with Wynton. Nico has an eye for young talent, for example: Wynton, Bretton Woods, Charmeur, Vontango and Ampére.
Tim Coomans
Tim Coomans is a breeder & dressage lover and has produced many top horses. Steffen Peters, Sjef Janssen, Gonnelien Rothenberger-Gordijn and Imke Schellekens-Bartels rode (Olympic) teamhorses of Tim. In 2012 Tim was "KWPN breeder of the year". Some horses produced by Tim: Olympic Bo, Lancet, Ziësto, TC Ravel, TC Dolly, TC Athene and Dreamboy.
Gertjan van Olst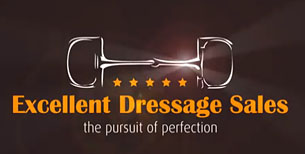 Dutch Equestrian Entrepreneur of the Year 2013 excels in all facets of modern dressage and breeding. His wife Anne was present at five Olympic Games, riding for her native land Denmark. Van Olst Horses produced the famous stallions Negro and Lord Leatherdale. Both stallions have proven to be successful sires with offspring as Valegro, Netto, Taikoen and Nintendo.
Joep Schellekens
Joep Schellekens is the husband of Imke Schellekens-Bartels and part of their family business 'Academy Bartels'. Imke and her mother have been competing at six Olympics and many championships. A lot of Grand Prix horses have been trained at Academy Bartels, such as: Courage, Duco, Jazz, Barbria, Lancet, Luxaflex, Allegretto, Victoria, Sunrise and Toots.
More info at www.excellentdressagesales.com