Danish Dressage News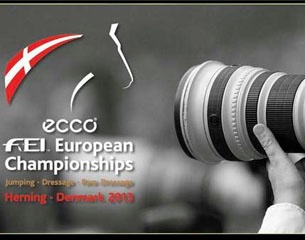 "Certain media have distributed the misunderstanding that the audience is not allowed to take photos or record videos at the 2013 European Dressage Championships in August and nothing could be more wrong," the organizers of the Championships issued today in a press release. "As a spectator you are more than welcome to use your camera as much as you want."
The Herning Show Organizers made the following statement in a press release:
During the weekend some media entities in Denmark and abroad have published news on their websites and Facebook warning the spectators of the ECCO FEI European Championships not to take photos and video during the championships. This is a total misread of the rules, and unfortunately uncertainty and insecurity for the spectators have been created on a wrong foundation.
The reason behind these news items lies in the recently published Media Guide – a guide for all press representatives – as it has been interpreted as a guide for the audience. The Media Guide is, as the name implies, a guide for all press representatives, and the guide is available on EC Herning's website.
As with all major sport events the broadcast rights are protected. This is valid for EC Herning too. It is the international equestrian federation FEI which holds the broadcast right, and it is solely the accredited journalists and photographers who are permitted to publish photos and video from the meeting. Naturally, there are distinct international rules to ensure correct management of the publishing rights.
Shoot until you drop
Not literally, but for as long and as much as you like. It is vital for the organisers behind the EC that everyone - riders, officials and audience - have a great experience as guests in Denmark and in Herning during August. It is also essential to point out that as a spectator you can take pictures and film as much as you want to, but only for your own private use, or upload to your own profile on social medias.
If you as a spectator want to see the warm-up area you are welcome to do so. The organisers have placed the warm-up in such a way that everyone can enjoy the riders' work sessions with their horses. Alongside the warm-up will be a café area where you can get refreshments while you watch horses and riders in the warm-up ring.
We look forward to seeing all of you in Herning – and do remember your camera!
Related Links
Eurodressage Coverage of the 2013 European Dressage Championships
Rollkur Debate Flares Up Again in Denmark