Norwegian Dressage News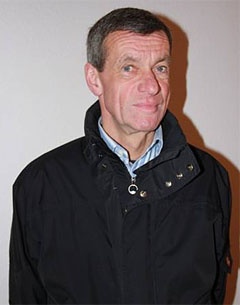 Danish dressage rider Leif Sørensen has been appointed senior team trainer by the Norwegian Equestrian Federation. The Federation has high hopes that Sørensen for a solid co-operation and improve the steady progress dressage in Norway has been making the past years.
Sørensen is formally trained by Nis Valdemar Hansen and will complement the previous work of team trainer Bjarne Nielsen, who recommended the Dane for the position.
Leif is a well sought after clinician and trainer in Denmark, Sweden and the U.S.A.. He trained horses up to Grand Prix level, including Danish warmblood stallion Rambo, and has coached numerous Scandinavian youth riders as well as Grand Prix riders to international championships. He trained, for instance, Anne van Olst-Koch to her first Olympics in Seoul in 1988.
Sørensen owns and operates his own private yard Stald Lekisø in Snertinge, Denmark.  He is also a member of the International Dressage Trainers Club.
The Norwegian Equestrian Federation has also extended the contract of Marianne Heltzen as dressage chef d'equipe. She will assist the riders on the road towards the 2011 European Dressage Championships and help with the qualifications.
Related Links
Norwegian Dressage Riders Qualify for 2010 World Equestrian Games
Kumle, Rikheim, Markussen win National Youth Riders Classes at 2011 Arctic Equestrian Games