NRPS Breeding News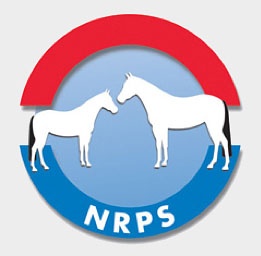 Twenty-five colts in total were approved at the 2010 NRPS Stallion Licensing on 30 January 2010 in Ermelo, The Netherlands. Fifteen sport horse stallions and ten pony stallions were accepted for breeding. Thirty-one stallions passed for the third phase but only 25 got licensed.
The favourite of the public was Suarez, a Sandreo son out of a Keur mare by Havidoff x Upperten, bred by J.A.M. Marsé from Almere Haven. The show jumping bred Fernando (by For Pleasure x Corrado I) owned by Cees van den Oetelaar appealed much. The third finalist was Sir Royal (by Santano x Le Byou P) owned by Resim Dressage.
Mostly show jumping stallions passed. The other licensed stallions are:
Balou Z (For Pleasure x Heartbreaker)
Carlos (Contender x Landjunge)
Con Dios (Casco x Libero H)
For Money Z (For Pleasure x Calvados) v
Harmony (Harley VDL x Indoctro)
Imperio (Indorado x Marlon)
Jamjam des Fontaines (Jumpy des Fontaines x Jalienny x)
Quinto HBC (Quidam de Revel x Lux)
Don Diablo (Daddy Cool x Métall) owned by A. van Erp from Heesch
L'Apache (Lucky Boy x Métall) owned by Kim Stellingsma from Enschede
Verhulst (Verdi x Emilion) owned by M. Priemus from Witharen
Zchufro C (Don Schufro x Beaujolais) owned by Stoeterij 't Centrum.
Pony stallion Ico van de Beekerheide (by Icoon x Kooihûster Folkert) was proclaimed Stallion with the Best Trot. Breeder and owner of this champion is Jan van Beek from Maasbree. His Neyo van de Beekerheide (by Neptune van de Beekerheide x Isarco)also got licensed.
Othr licensed pony stallions are:
Empire (Eindershof Jamaï x Casper)
Heidehof's Hero (Morgenland's Fabian x Orchard d'Avranches)
Kijony (King Kadanz x Sergi van Vreeburch)
Mercurius (Machno Carwyn x Casper)
Mondial H (Machno Carwyn x Casper)
Veenstra's Ceanu (Veenstra's Promise x Valentino)
Zeppe van de IJsseldijk (Zodiak x Boyco)
Zip (Zodiak x E-Boy)
Photo © Sandra Nieuwendijk
Related Links
Sunliner, Champion of the 2009 NRPS Stallion Licensing
Fifteen Stallions Approved for the NRPS Studbook
Ferrero Wins 2006 NRPS Stallion Licensing