2009 European Dressage Championships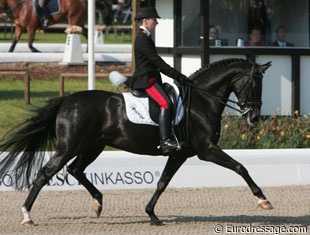 The Italian Equestrian Federation has announced the team that will represent Italy at the 2009 European Dressage Championships in Windsor, Great Britain, August 25-30, 2009.
The Italian team includes:
Susanna Bordone - Dark Surprise
Anna Paprocka Campanella - Prego
Pierluigi Sangiorgi - Flourian
The selected riders started their final preparations with their trainers. Both Sangiorgi and Paprocka are trained by Hubertus Schmidt. Susanna Bordone is trained by Christina Henning. She splits her time between dressage and eventing and was Italian eventing team member at the 2004 and 2008 Olympic Games.
Back to the 2009 European Dressage Championship index