2004 Olympic Games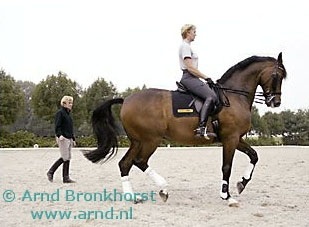 A concern for the general wellness of Quando-Quando at the CHIO Aachen has forced Kristy Oatley-Nist to vacate her spot in the Athens 2004 Olympic Games Dressage competition.
Kristy advised the Australian Equestrian Federation that it had been in the best interests of the sport to make this decision now as any delay may have prevented the reserve combination from taking her place.
This will enable Mary Hanna and Limbo to join Ricky MacMillan and Crisp as the Australian Dressage representatives.
Image copyrighted: Arnd Bronkhorst