U.S.A.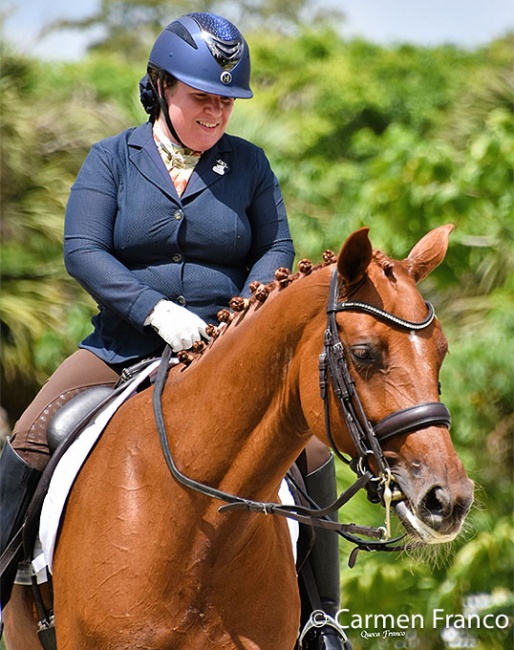 The USEF Board of Directors met on Saturday, January 14, at the 2023 US Equestrian Annual Meeting in Lexington, Ky.
During the meeting, Judy Werner was elected Vice President and Ellie Brimmer was added as an athlete representative.
Ellie Brimmer
Ellie Brimmer (Wellington, Fla.), an athlete representative from the sport of para dressage was welcomed as a new member of the Board of Directors for a four-year term beginning in 2023 and a member of the Executive Committee.
Brimmer has been competing in para dressage at the FEI level since 2011 and is currently a USEF Para Dressage Development athlete. She was named to the United States Para Equestrian Association Board of Directors in 2022.
Judy Werner
Judy Werner (Waterloo, Ill.) brings a long history of service in US Equestrian governance, having served on numerous committees and councils, including as Vice President of the Executive Committee, Hearing Committee Co-Chair, Audit Committee Chair, and American Saddlebred Committee, and as the American Saddlebred Horse & Breeders Association representative to the National Breeds and Disciplines Council, to name a few. Recently, she was Chair of the Amateur Task Force, which worked with the US Equestrian membership to modernize the Amateur Rule in 2021 and 2022.
Werner is a successful breeder and exhibitor of American Saddlebreds out of her family's Redwing Farm in Illinois. She was awarded a USEF Lifetime Achievement Award in 2014 and was awarded the Sallie Busch Wheeler Trophy for Distinguished Service to Equestrian Sport at the 2021 US Equestrian Pegasus Awards Celebration.
Werner replaces outgoing Vice President Elisabeth Goth, who completed her second term in the role at this year's meeting. Werner's move leaves a vacant seat for an American Saddlebred representative, which will be elected by the National Breeds and Disciplines Council at its January meeting.
Photo © Carmen Franco