Poland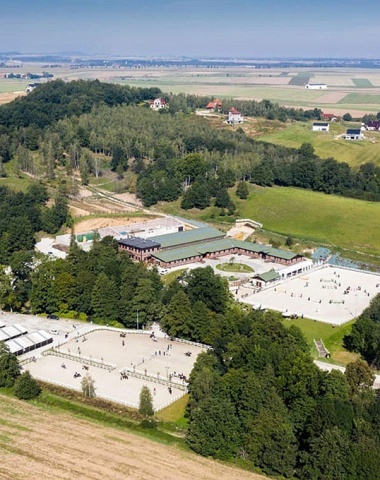 The first edition of 3* CDI Bialy Las in Wierzbna, Poland, will take place 1- 4 September 2022. The equestrian yard, run by the Przybylscy family, is unique, familiar and professional at the same time. 
Competition and Holidays Combined
Located 60 km from Wrocław, 100 km from the Czech border and 150 km from the German border, the show is an easy drive for top quality competition conditions.  The facility is surrounded by green hills and forest, pleasing to the eye and which automatically gives a pleasant feeling of holidays on the countryside.
Biały Las is in proximity of historical places and medieval castles which you can visit in your free time. You can also visit Winnica Silesian, the vineyard run by the family of Mazurek, located within walking distance of the equestrian centre.
Top Facilities
The venue offers 3 arenas - two warm-up rings (38m x 68m and 20m x 60m) and a picturesque main arena (80m x 50m) on the hill side. There are also two covered arenas available (20x 50m) that offer shelter in case of bad weather conditions.
All arenas are equipped with all-weather footing which ensures best conditions for training and competing, no matter the weather or number of starters.
The ground jury includes international judges Marlena Gruca-Rucinska, Clive Halsall, Simona Fialova, Cornelia Hinsch, and Kirsten Sogaard.
Bialy Las, Experienced Show Organizer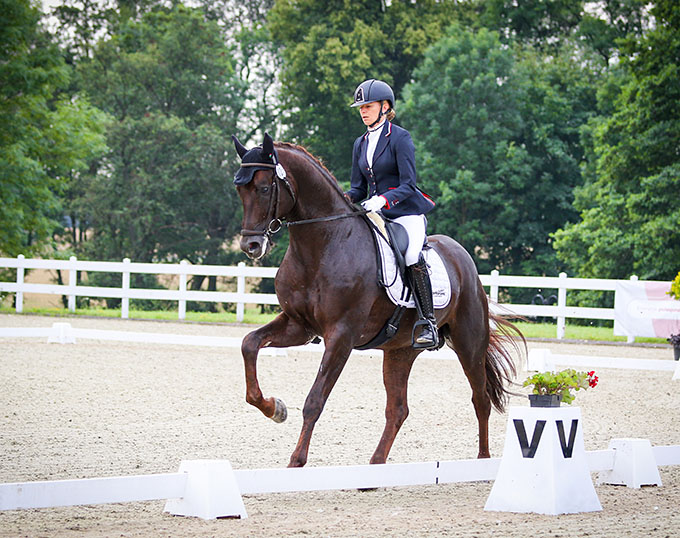 Equestrian center Bialy Las has a lot of experience in successfully running the major shows in Poland - both jumping and dressage, including the Polish National Championships.
The Organizing Committee has set as main goal to offer a well run dressage show that meets the needs of horses, riders, owners and grooms and provide the best atmosphere and conditions possible.
Save Your dates and let's meet together in Biały Las!
For more information, visit Bialy Las on Facebook and Instagram or the official website at www.bialylas.pl. 
View the FEI Schedule here.