Sport Event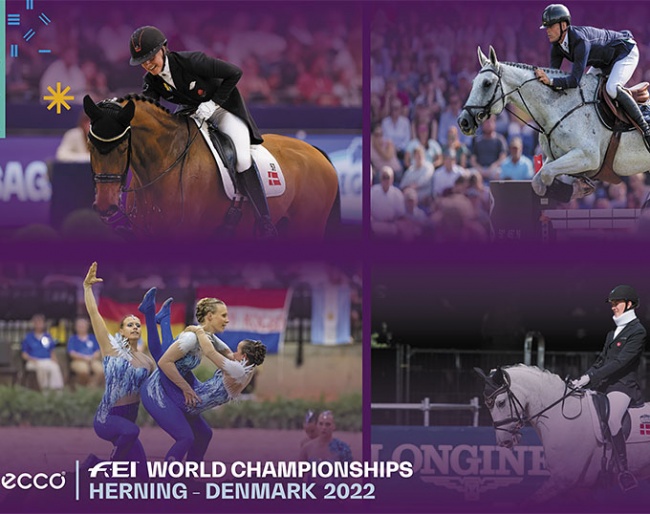 If you have planned to attend the FEI World Championships in Herning from 6 - 14 August 2022, tickets are still on sale for all four disciplines every day.
"We have become aware that many believe that tickets for Herning2022 have been sold out, and this is not the case," Jens Trabjerg emphasise, together with Casper Cassøe they are the Organisers behind FEI World Championships Herning – Denmark 2022.
There is very positive interest in buying tickets for the 4-time World Championship (Dressage, Jumping, Para-dressage, and Vaulting) in Herning and especially for the Dressage competitions, but there are still tickets available for all championships in several ticket categories. There are only a few tables left for sale in the VIP section in Stutteri Ask Stadium. If you would like to experience the FEI World Championships at first class, please contact: VIP | Herning 2022.
Herning2022 has a dedicated staff who are happy to help find available hotel rooms in Herning and the surrounding area. And in addition, there is still space on the campsite "The Village" on the showground. You can stay updated and informed via the website: www.herning2022.com or download our Herning2022 app: Your journey starts here – with the new Herning2022 app! | Herning 2022
The FEI World Championships happens as follows:
Stutteri Ask Stadium:
Dressage 6 – 10 August
Jumping 10 – 14 August
BB Horse Arena:
Paradressage 10 – 14 August
Jyske Bank Boxen
You will find our ticket sales here: ECCO FEI World Championship Herning 2022 – See you there