Van Olst Sales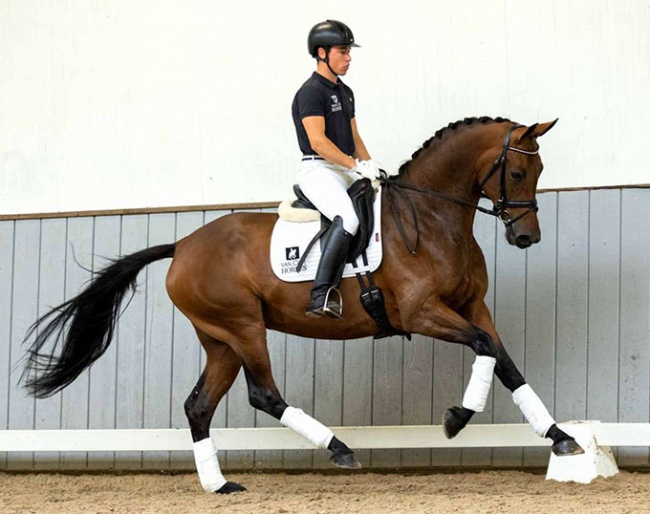 Today at 12h000 the bidding on the 17 beautifully bred young dressage horses that make up the collection of the 2021 Van Olst Sales of ridden horses will open.
This is your opportunity to acquire a young diamond, sired by the Van Olst stallions, including World Young horse champion Glamourdale, Olympic team horse Everdale, and Grand Prix horse producer Negro. The collection also includes offspring by sires Don Joe, Inspire, Dettori, Fiamingo, Four Legends and Painted Black. 
Bidding opens today on 29 October and will close on 1 November 2021 at 20h00.
From 3 to 7-Year Olds
The auction features a diverse collection of 3-year old, recently saddle broken youngsters up to a 7-year old showing talent for Grand Prix. 
Irvin is a 4-year old KWPN stallion by Inspire x Negro x Monaco, who is blessed with an exemplary front. With his impressive trot, always in the same rhythm, this cool stallion knows how to steal many dressage hearts. The canter is big, uphill and with the ability to collect and can take up more weight on the hind.
The 4-year old KWPN stallion Monsieur Rava (by Danone x Negro x Romancier) comes from the damline that produced licensed stallion Giovanni. Monsieur Rava has a  good pedigree wrapped in a sporty body with three more than excellent gaits.
The elegant 4-year old KWPN mare Mabel (by Dettori x Lord Leatherdale x Negro) can come sport with breeding. This elegant mare is KWPN ster mare and has been provisionally proclaimed "keur". She has the 'D-oC' predicate. This spring she produced a foal by George Clooney and after weaning, Mabel's training has resumed.One for the future
Try-Outs and Biddings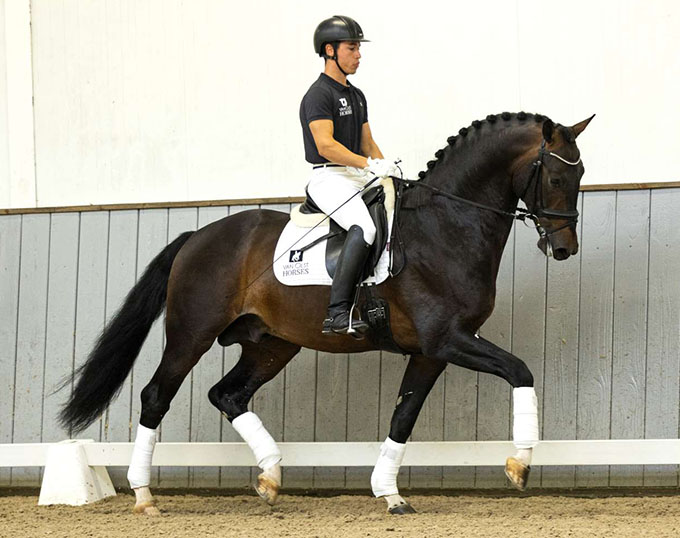 Of course it is possible to see and ride these horses before you place a bid,  For more information or to make an appointment contact Van Olst.
All horses have been fully vet checked. If you are interested in one of the horses from the Van Olst Sales Online collection and would like to receive the X-rays with the clinical report, please send an email with the horse's name and your details to: info@vanolstsales.online.
The bidding starts on 29 October 2021 at 12h00 and closes on 1 November 2021 at 20h00.
Bidding is easy, all you have to do is register here.
Location and Contact Info
Van Olst Sales
Terheijdensspoor 9
4911 BW Den Hout (NB)
Nederland
+31 162 429360