Bits 'n Pieces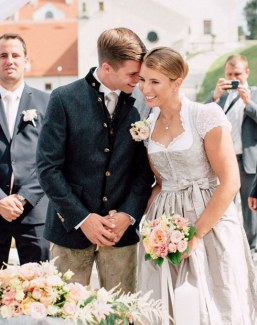 Austrian Grand Prix rider Franziska Fries (26) has given birth to her first child, a baby girl named Magdalena. Father is Franziska's husband Cale Jandro. The couple began dating in 2012 and married on 8 September 2018. Fries was member of the Austrian team that competed at the 2017 and 2018 European Under 25 Championships aboard Atomic. Most recently she showed Te Quiero SF at the CDI St. Margarethen in July 2019. It was her last international. 
U.S. Grand Prix team rider and Olympian Adrienne Lyle (34) is getting married in September at her family's farm on Whidbey Island, Washington. Her fiancé's name is David Da Silva, a very talented veterinarian, who is currently doing his residency in Equine Sports Medicine. 
Belgian Grand Prix rider and trainer Wim Verwimp sustained a complicated fracture of his humerus and humerus joint falling off a ladder, when he tried to fix some roof tiles that have shifted during Storm Ciara. Verwimp was transported to the hospital, where he was operated on. A rod and pins were placed in the bone to stabilize the fracture. He will need at least 6 weeks full rest, with his arm in a sling. 
The 18-year old KWPN licensed stallion Valdez (by Houston x Jazz x Nabuur) has been retired from sport. Owned by Stoeterij Broere, the dark bay Valdez was trained and competed up to small tour level by Kirsten Beckers. In 2013 the stallion was pulled from sport because of an injury and in 2015 he sold to Stable van Vliet. The horse had recovered from his injury and despite having heart murmur he was fit enough for sport. He was shown again under Ingrid Gerritsen and in 2017 the then 14-year old Maud Maarse took over.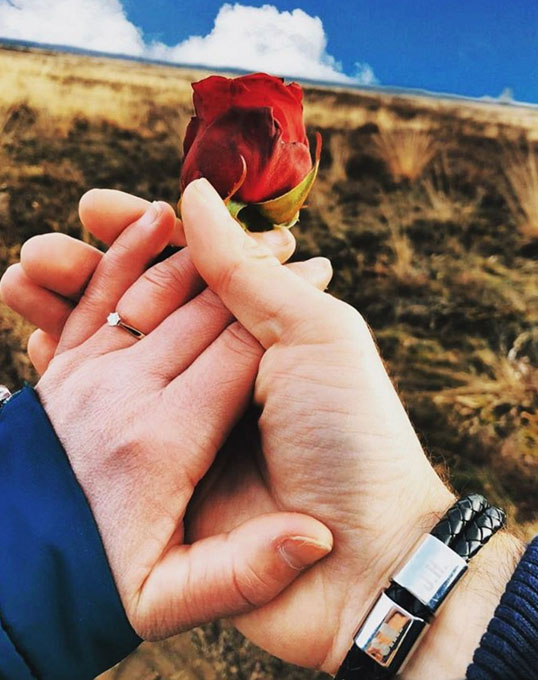 On Friday 6 March 2020, Dutch Grand Prix rider and para team trainer Joyce Heuitink (39) got engaged. Her partner Simon van Rooijen proposed to her and she said yes. "When everything in life appears to be better together with you, then you are all I need," Heuitink stated. Van Rooijen is an account manager for Cruyff Courts, part of the Johan Cruyff Foundation. 
In South Africa, Finnish Grand Prix rider Minna Kemppainen passed away on 24 February 2020. Kemppainen was in Franschhoek for some dressage clinics and died in a tragic, freak accident while teaching. She was 51 years old. 
The Belgian Equestrian Federation (KBRSF) and its chief of press, Stefaan Lammens, have announced that after one year they are already parting ways. Lammens left after one year on the job. He was hired by KBRSF ceo Stephan Detry in December 2018 and Lammens officially began on 15 February 2019. He will stay on until April 2020. Lammens stated that he will continue to collaborate with the Belgian FN on a freelance business instead of as a full-time employer. Lammens has no horse back ground, but was sourced by the federation based on his experience as a mainstream TV-reporter and presenter for Sporza. 
American Grand Prix rider Lauren Sprieser had to say goodbye to her Under 25 horse Bellinger, who passed away at age 28. Bellinger was a 1992 born Trakehner gelding (by Maizauber x Habicht) which Sprieser discovered in Germany when the horse was 11. He became her Young Riders horse and the pair spent four months in Germany working for Monica and Georg Theodorescu. They competed at two North American Young Riders' Championships and two U.S. Under 25 Championships. They showed in two international's at Grand Prix level, at the 2006 CDI Devon and the 2007 CDI Saugerties. When Bellinger was 16 he was leased for four years to a client as a schoolmaster. At age 20 he helped Kristin Counterman win the overall championship at Lendon Gray's Youth Dressage Festival. He was retired from sport at age 23 when his roaring condition prevented him from breathing properly on the bit.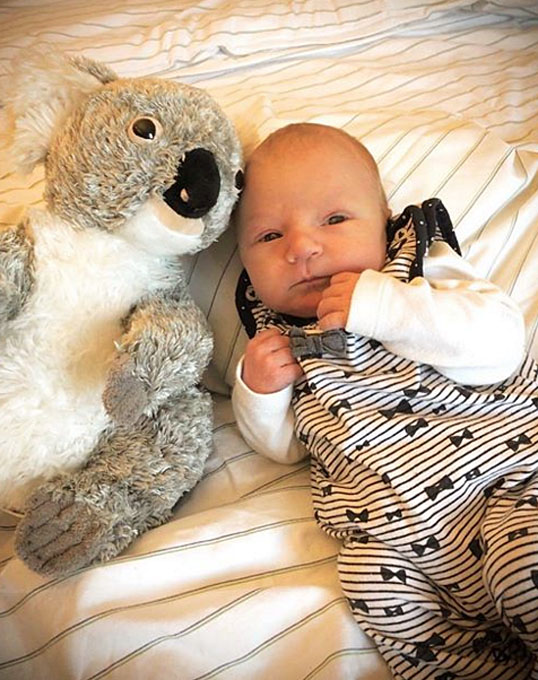 Danish Grand Prix rider Anna Blomgren and her husband, Australian natural horsemanship trainer Will Rogers, have become parents of their first baby. Baby boy Jasper William Vincent Rogers was born on 3 March 2020. "Anna had a marathon birth but She did an amazing job! We are incredibly grateful & completely in love," said Will.
The ride on Mansion, the newly approved premium KWPN stallion (by Totilas x Krack C), has been allocated to Gerdine Maree. Mansion is owned by the Koks family. 
Swedish pony rider Mary Haid Bondergaard's second FEI pony, Champagner de Luxe, has been sold. The 13-year old Rhinelander bred gelding (by Champion de Luxe x Golden Dancer) was initially owned by Andreas Brandt before he sold to Sweden in 2016. Bondergaard never competed the buckskin internationally, although they participated in the German Pony Derby in Hamburg, which is normally exclusively for German riders. Champagner de Luxe has now moved on to his new owner and rider, Carmen Freiesleben.