Westfalian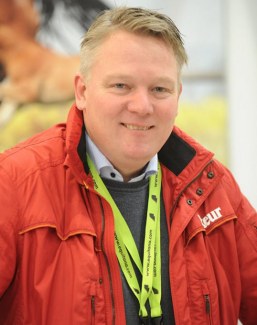 The Westfalian society has found two replacements for Wilken Treu, who handed in his notice as managing and breeder director of the Westfalian Breed Society on 2 September 2019. 
The 44-year old Carsten Rotermund has been appointed the new managing director of the Westfalian society, while the 36-year old Thomas Münch will be the ad-interim breeding director. 
Following the example of the Hanoverian society, Westfalen is now also splitting up the head position into two separate jobs: one for the managing director and one for a breeding director.
Carsten Rotermund previously held the post of marketing director. Münch will become ad-interim breeding director alongside the posts of marketing director and auctioneer until 30 March 2020.
Wilken Treu will officially leave the Westfalian verband after the Westfalian Stallion Licensing pre-selection in October 2019. He will begin as ceo at the Hanoverian society on 1 December 2019.
Photo © Thoms Lehmann
Related Links
Wilken Treu Leaves Westfalen for Hanover, Becomes Managing Director
Wilken Treu Appointed Breeding Director of the Westfalian Society