Stallion at Stud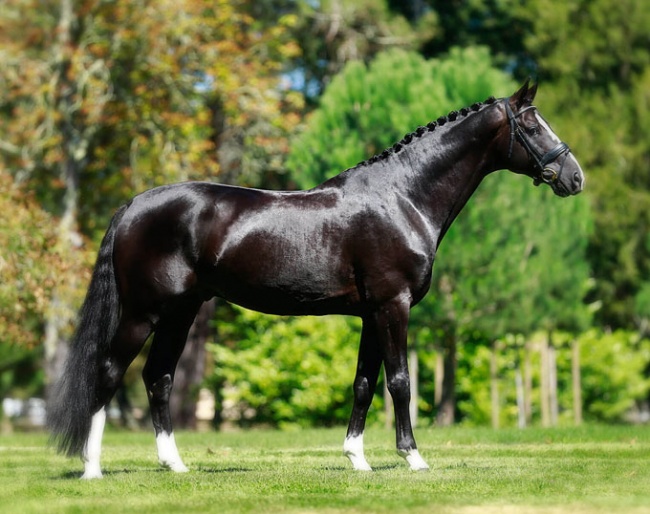 The 9-year old Hanoverian licensed stallion Danciano de Malleret is making his mark as a breeding stallion. Owned and stationed at Haras de Malleret in Le Pian Medoc near Bordeaux, France, the black stallion is proving his value as a producer of top young dressage horses.
Danciano (by Dancier x Rotspon x Wolkenstein II) is bred by Jan Niklaas von Holten in Germany and competed until July 2016 after which he moved to France to continue his stud duties at his owner's place.
Gerald Martinez, managing director of Haras de Malleret, shares his excitement for Danciano's offspring which are now illustrating his stallion's qualities and strengths as a producer. For instance, in Spain Donana TR became the 2018 Spanish Young Horse Champion in the 4-year old division and in Holland, Jay Destino (by Danciano) was licensed and successfully performance tested with the KWPN breed society.
 "Danciano de Malleret is Making his Mark as a Breeding Stallion"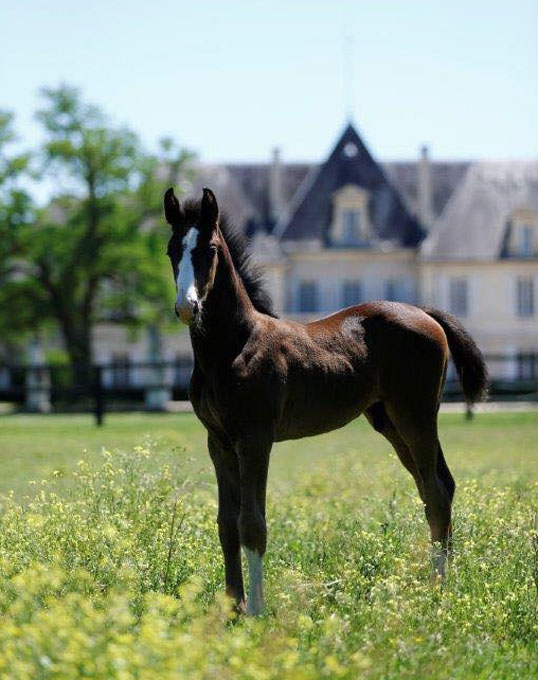 "The offspring of Danciano is starting to reach an interesting age. The oldest ones are now 5 years and we are seeing a growing interest day after day for the stallion. This is quite logical because his foals are very interesting, but professionals preferred to wait until they are 4 to 5 year old to see how they move under saddle. The statistics are really impressive and we are currently working on concluding them to demonstrate the high production value of Danciano's genes.
He doesn't only transmit elegant, elastic horses with fast hindlegs and well built confirmations, depending on the broodmare of course, but he also gives a primordial thing that is more and more difficult to find, the mental aspect:  he passes on an excellent character, easy horses to care for and to train. This point many people put  aside. However  a horse with the most impressive gaits but without an excellent temperament and a big heart will hardly overcome the difficulties for high level sport.
The first time I saw Danciano, I didn't know who he was or who he belonged to, but I immediately felt that he was a true stallion, a sire that stamps his offspring and not a stallion among so many others. When I saw his first foals, there were always a lot of qualities that he transmitted, it was undeniable, and my initial feeling was confirmed during these first encounters.
Many breeders, especially in Germany, bet on young stallions that come directly from the licensing at the age of 2 years and half. They pick the best ones, as was Danciano at the 2012 Hanoverian Licensing in Verden. They put them on broodmares who correspond well to the stallion and in general wait until the horses are old enough to be at work to see their development. If they are satisfied, they re-use the stallion on the same or other mares. Unfortunately most breeders sell their foals very young because they can not always afford to keep them for several years, but they follow their evolution and their sport skills.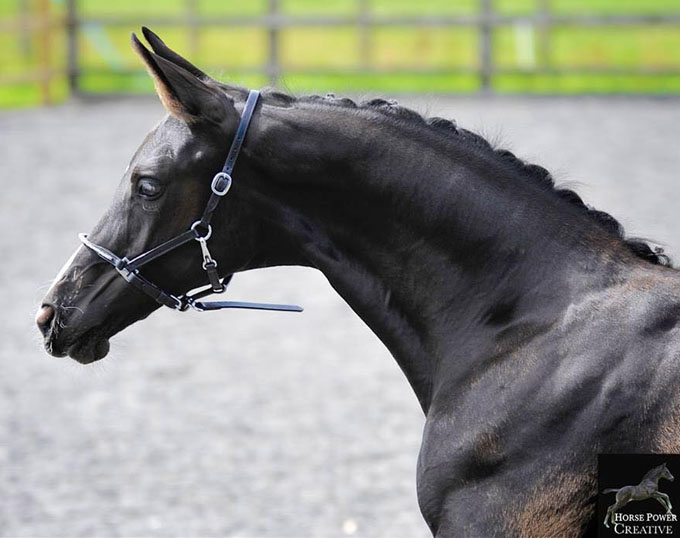 This is exactly what is happening with Danciano. Despite the fact that his semen is exclusively offered frozen to the despair of German breeders who work 90% with the fresh semen, some of them now begin to think differently and review their habits.
A performer is not necessary a good stallion and a good stallion is not necessary a good performer. Soon after placing in the finals at the 2015 Bundeschampionate in Warendorf, Danciano stopped competitions when he had just turned 6.
My priority with him is his well-being. Secondly I want him to be able to transmit his excellent genetics for international level, so that I can build the stud farm of Malleret thanks to him too. This is a long-term project. Finally, he and I prepare for competitions, so this step is next to come.
Dear breeder friends, it's up to you to make the right choice ... "
Discover Haras de Malleret and Danciano at http://dressage.haras-malleret.com
Related Links
Haras de Malleret Brings the Best of German Dressage Breeding to France
Danciano Sold to France
Danciano Wins 2013 Schlieckau 30-Day Stallion Performance Test
KWPN Stallion Jay Destino Sold to Switzerland
Gerald Martinez: "Why I Stop with Embryo Transfer"
Haras de Malleret to Collaborate with Jessica Michel and Antonella Joannou