2019 Excellent Dressage Sales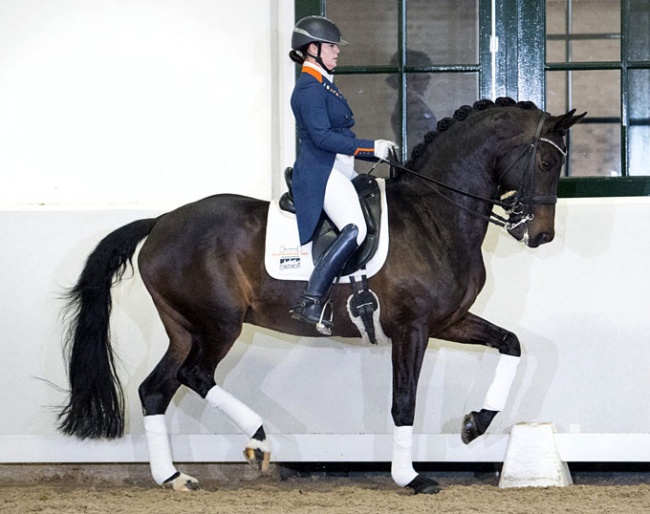 The Dutch warmblood mare Charming Lady became the price highlight of the 2019 Excellent Dressage Sales held at Bartels' Academy in Hooge Mierde, The Netherlands, on 30 March 2019.
This was the sixth edition of the EDS, which started in 2014.
The 12-year old Charming Lady (by Painted Black x Krack C) has been competed at national Grand Prix level in Holland and sold at the EDS Auction for 700,000 euro to German youth rider Sophie Reef. 
Andreas Helgstrand acquired the 4-year old KWPN mare Kavira (by Franklin x Sorrento) for 210,000 euro. 
The KWPN licensed stallion For Gribaldi (by Gribaldi x Michelangelo), who has been competed by Dinja van Liere at small tour level, sold for 170,000 euro to the U.S.A.
The 4-year old Kaboom (by Johnson) fetched 130,000 euro, while 12-year old FEI level mare Cynosa (by Tuschinski) sold for 100,000 euro to Sweden.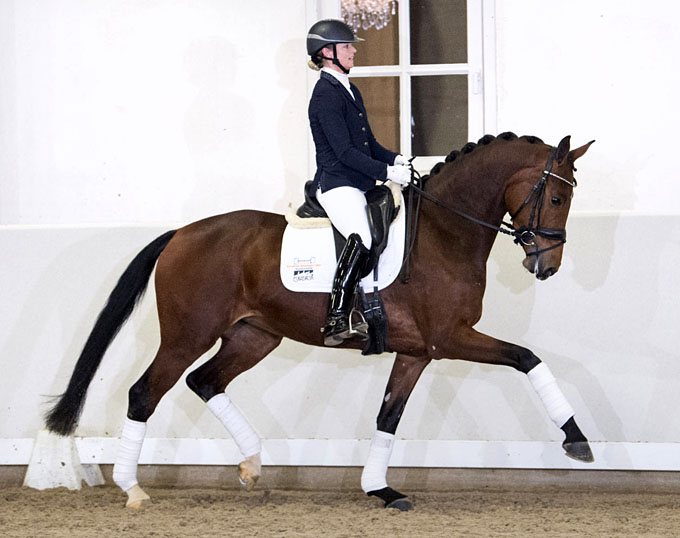 Let's Play (by Franklin) found a new owner for 70,000 euro, while Incroyable Beau (by Sezuan) moves to Dubai for 48,000 euro.
The hammer struck at 70,000 euro for Zorro van Weltevreden (by Gribaldi), at 65,000 euro for Ghita Filel de Zita S (by Lord Loxley) and at 46,000 euro for Laec (by Dream Boy). Milli Vanilli (by Millennium) sold for 48,000 euro.
The first Friesian to be sold in a sport horse auction, FHS Rienk (by Norbert), sold for 29,000 euro. 
The average price for a horse at the 2019 Excellent Dressage Sales was around 55,000 euro.
Related Links
Friesian Dressage Horse Provides Scoop During 2019 EDS Auction
Inquiries from the Entire Dressage World for 2019 Excellent Dressage Sales
Kapralis, Price Highlight of the 2018 Excellent Dressage Sales
San Diamantino, Top Seller of the 2017 Excellent Dressage Sales
Hannelinde TC, Price Highlight of the 2016 Excellent Dressage Sales
Ulysses La Haya, Price Highlight of the 2015 Excellent Dressage Sales
First Edition of Excellent Dressage Sales a Great Success