Hanoverian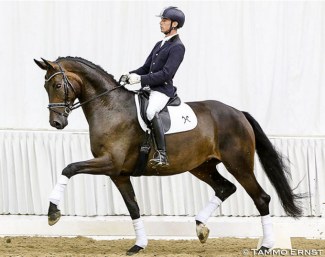 The show jumper Quite Chacoo became the price highlight of the 2018 Hanoverian Autumn Elite Auction in Verden, Germany, on Saturday 13 October 2018. 
The licensed stallion Quite Chacoo (by Quaid x Chacco Blue) sold for 160,000 euro to Cian O' Connor in Ireland. O' Connor bought three more horses at the auction. 
Ten horses out of a collection of 54 were sold for 50,000 euro or more. 
The 5-year old mare Future of W (by Furstenball x Windspiel As) was the second most expensive horse. A double Bundeschampionate participant, this Rhinelander bred mare sold for 125,000 euro to Sachsen-Anhalt. 
The Austrian bred Hanoverian Best Of (by Bordeaux x Furstenball) fetched 80,000 euro.
The collection also including 19 young stallion prospects as well as a selection of foals. The most expensive stallion prospect was the 2-year old Quick Decision (by Quaterhall x Rotspon), which fetched a price of 39,000 euro to move to an Olympic trainer from Baden Wurttemberg.
The 4-year old jumper Chico Bello (by Cador x Escudo) sold for 85,000 euro, while the 6-year old jumper Pascal (by Perigueux x Acorado) sold for 64,000 euro. 
The 4-year old mare Die Schöne (by Damon Hill x Ampere) as well as the 4-year old gelding Dargo Johns (by Don Darius x Brentano II) both sold for 68,000 euro.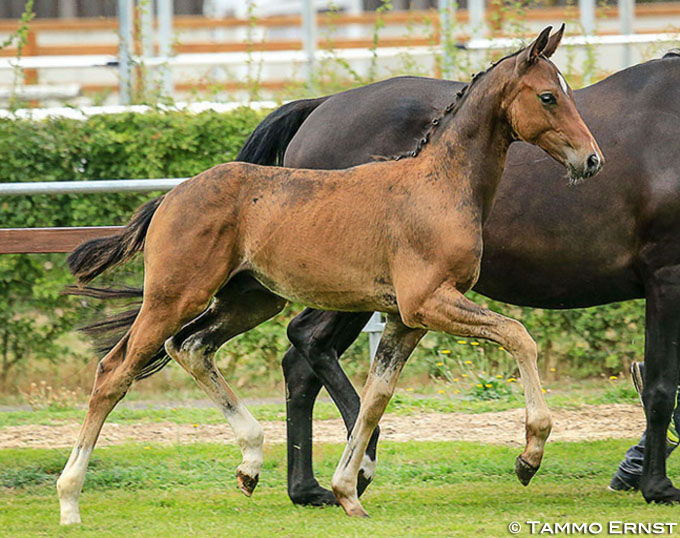 The 4-year old mare Feine Seide K (by Furstenball x Rascalino) switched owners for 60,000 euro and moves abroad, while 3-year old stallion Jenson Button (by Jazz x His Highness) achieved a knock down price of 53,000 euro.
The most expensive foal in the collection of 38 was filly Fabulosa (by For Romance x Depardieu), which sold for 62,000 euro. 
The bay colt Der Hannoveraner (by De Niro x Sandro Hit) was knocked down for 45,000 euro, while colt Salut (by Secret x Lordanos) fetched 21,000 euro. Filly Faluna (by Floriscount x Don Frederico) achieved 17,000 euro as a sales price. 
The average price for a young sport horse at this auction was 34,704 euro, a young stallion prospect cost 18,211 euro on average, while a foal was 9,945 euro on average.
Photos © Tammo Ernst