2016 Klosterhof Medingen Auction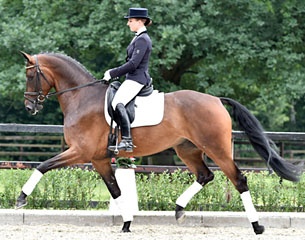 On 17 September 2016 at 6.00 pm (CET), the dressage horses of the 27th Elite Auction at Klosterhof Medingen will be shown live in individual presentations for the first time. Given the dressage dominance of Klosterhof-bred Olympic horses (6 qualified for London 2012 and 8 for Rio 2016), this could very well be the best chance of the year to scout future dressage champions!
In case you cannot make it in person to the beautiful stud near Hamburg (GER), Klosterhof is also providing a LIVESTREAM of the presentation via its homepage.
Further information about the Auction Horses as well as the impressive and highly gifted Foals can be found via the homepage www.klosterhof-medingen.de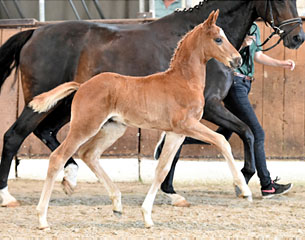 Klosterhof-boss Burkhard Wahler and his team are really exited about this year's collection - so do not hesitate to reach out to them directly in case you would like to learn more about the horses and foals.
Sales Manager Dressage Horses and Foals:
Burkhard Wahler +49 (0) 170 24 731 75
Silvia Harms +49 (0) 5821 98 68 0
Theresa Wahler +49 (0) 177 43 16 740
Or you can contact us via Email: info@klosterhof-medingen.de