U.S.A.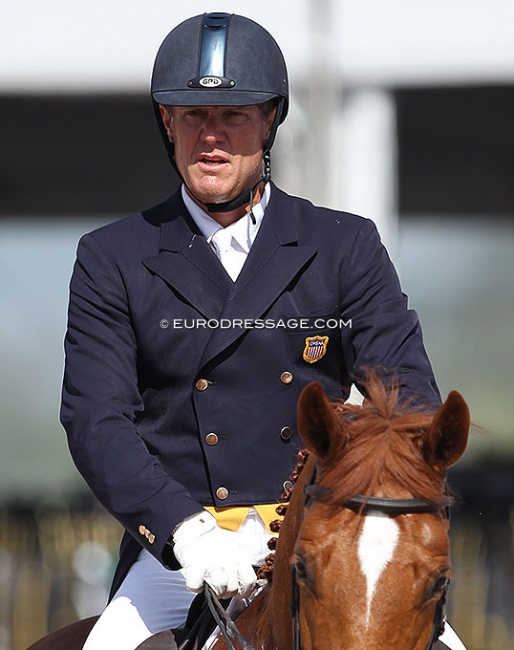 Michael Barisone, a former U.S. Dressage Olympic team reserve rider who was charged with second-degree attempted murder but found not guilty by reason of insanity, has been discharged from Greystone Psychiatric Hospital and can begin his new life under certain conditions.
On 7 August 2019 Barisone was arrested after firing two shots in the chest of his client, dressage rider Lauren Kanarek, believing she wanted to kill him. This happened at his yard Hawthorne Farm in Long Valley, N.J., where Kanarek and her boyfriend, Rob Goodwin, were tenants.
Barisone was incarcerated and awaited trial, which began 2.5 years laters on 28 March 2022. Kanarek recovered from her injuries and testified in this case.  On 14 April 2022 a jury found Barisone not guilty by reason of insanity on the attempted murder of Kanarek and Goodwin. He was acquitted on the weapons charges.
Barisone remained in custody to receive mental health treatment, first he went for evaluation to the Anne Klein Forensic Forensic Center in Trenton, NJ, before being transferred to Greystone Psychiatric Hospital in Parsippany, N.J.
This week, superior court judge Stephen Taylor authorized Barisone's discharge from Greystone Psychiatric Hospital  with certain conditions.
"They include having him remain in New Jersey, living at the home of a friend in Whitehouse Station; getting regular treatment from a psychologist in Clinton, no possession of firearms, only an occasional alcoholic beverage and a return to court in three months for an update," Nancy Jaffer wrote. Barisone was ordered to have no contact with Kanarek.
Michael's life partner Lara Hausken Osborne, who has been running his Florida farm, commented, "I'm shell-shocked. I'm still holding my breath. I can't believe it actually happened. I'm so glad. I need him home in Florida."
Read Nancy Jaffer's full article with photos here.
Photo © Astrid Appels
Related Links
Michael Barisone Found Not Guilty by Reason of Insanity in Shooting
Michael Barisone Indicted on Two Attempted Murder Charges in the First Degree
Former U.S Olympic Team Reserve Michael Barisone Charged with Attempted Murder