Horse for Sale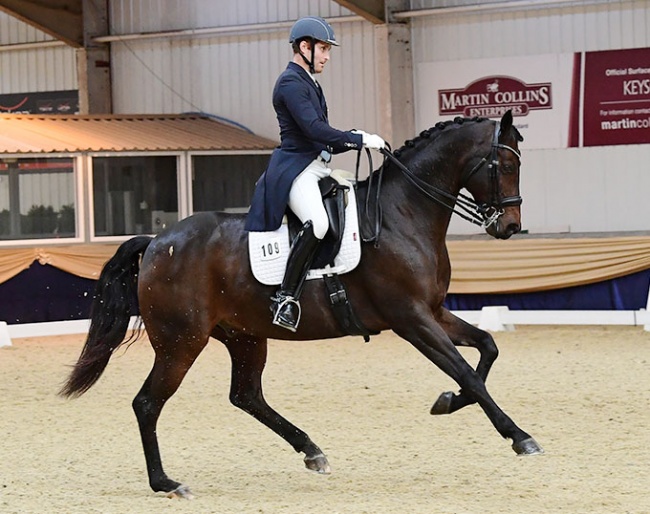 Name: Wasryw
Breed: Hanoverian
Date of Birth: 14 february 2013
Sire: Walchensee (Weltmeyer)
Dam Sire: Riccio 
Gender: Gelding
Height: 1,70m
Asking Price: £90,000
International FEI Small Tour Dressage Horse and a yard favorite.
Wasryw (aka Gerard) is a home bred Hanoverian that has been trained and competed since he was 4 years old, from young horses classes up to International Small tour. He qualified for the National Final in 2020 in 7 year old test and has been competing in British Dressage Premier Leagues for the last 2 years.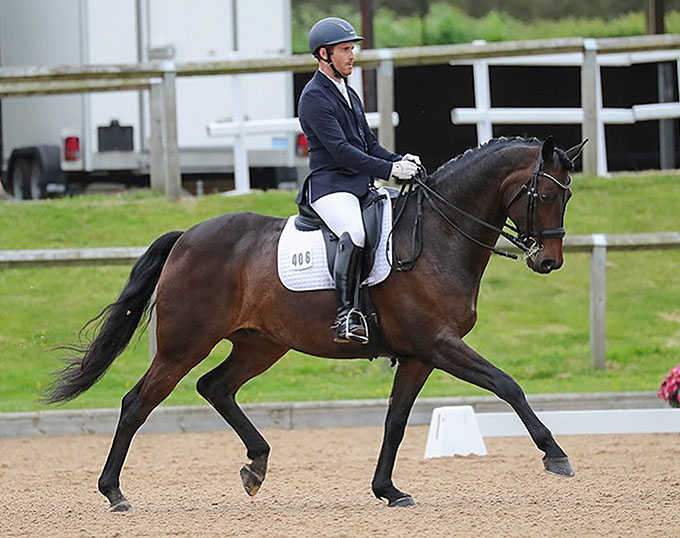 Wasryw won the Advance Medium Freestyle in Wellington Riding Premier League in 2021. As well he has competed in Small Tour at International shows for a year. 
Complete performance record can be seen here: British Dressage results - FEI Results
He has a really impressive trot with a powerful extension, really good points in the extension walk and an uphill canter.  He does a really nice Passage, the Piaffe needs to be confirmed, as does the one tempi changes, but they are started. 
Wasryw is loved by all. He is handled by novice grooms with ease, he is a kind horse with excellent manners and a sweet disposition, therefore he is perfect for a Young Rider or someone that wants to start competing at Small Tour.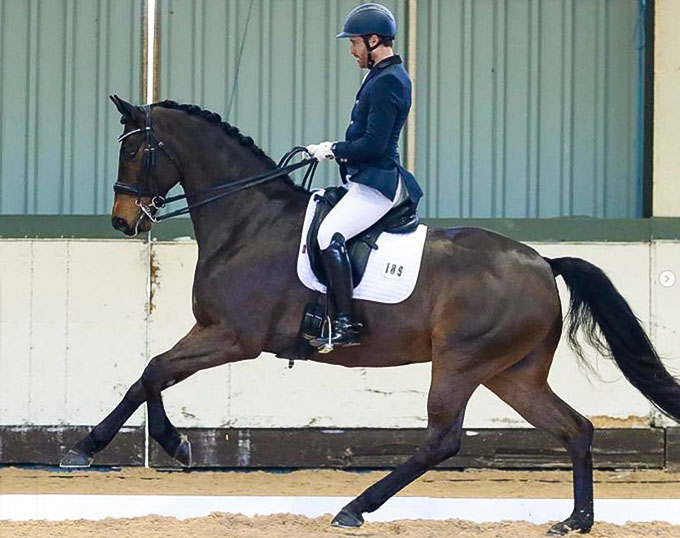 Wasryw enjoys hacking and going in the paddock every day, he can be turned out next the mares and foals and other geldings with no trouble, he is used to farm traffic passing his field and is easy to bring in and out. He loads well and is kind and easy to handle in the shows, including in the busiest of trot ups he behave impeccably. 
Located in the U.K.
Contact Info