U.S.A.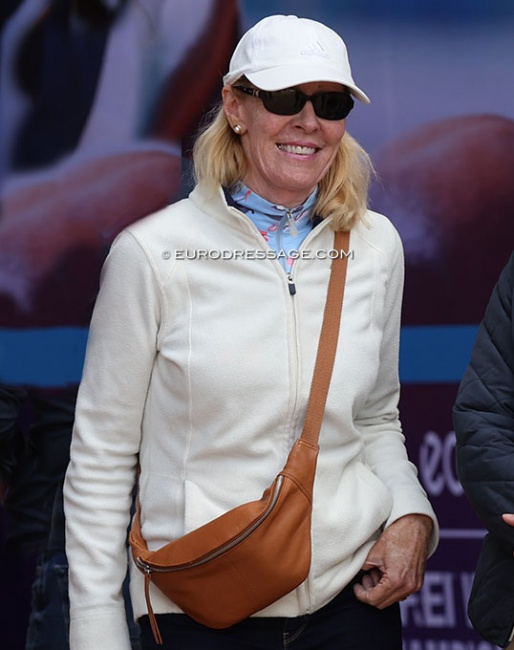 Charlotte Bredahl has decided to step down as U.S. Dressage Development Coach, a role she took up in December 2018 as Debbie McDonald's successor. 
The Danish born, former Olympian and dressage judge is committed to working with her replacement for a smooth transition as she ends her role in the coming year. 
"After some long deliberations, I have decided it's time for me to step down from my role as the USEF Dressage Development Coach after the winter season in Wellington. It's been a huge honor to have the opportunity to work with so many amazing combinations and their personal trainers over the years," said Bredahl.
"The U.S. Dressage Program and staff have been incredible, and we will continue to work closely together through the season as I help onboard my successor. I would also like to thank George Williams, Christine Traurig, and Debbie McDonald for their dedication as coaches in the program and, finally, I would like to extend my deepest appreciation to the Kundruns for their generous support of the Development Program through the years."
"US Equestrian is grateful to Charlotte for her commitment to U.S. Dressage, and we know she will continue to be a supporter and familiar face for our athletes once her time with USEF comes to an end," said Laura Roberts, Managing Director of Dressage. "She has provided invaluable knowledge to our development athletes, and we wish her all the best in the future. U.S. Dressage is in a period of change, and we see this as an opportunity to review the overall U.S. Dressage program coaching structure to determine how we can best support our combinations and reach the podium in the years to come."
U.S. Equestrian has posted an opening for this role, and is still in the process of searching for a Technical Advisor as Debbie McDonald has also resigned. USEF will extend the application deadline to November 1, 2023.
Photo © Astrid Appels
Related Links
Charlotte Bredahl Retires as Dressage Judge
Charlotte Bredahl's Monsieur Passed Away
Bredahl Appointed U.S. Dressage Development Coach
Charlotte Bredahl Retires from Active Competition Career
Charlotte Bredahl On the Mend after Brain Surgery, in Good Spirits