France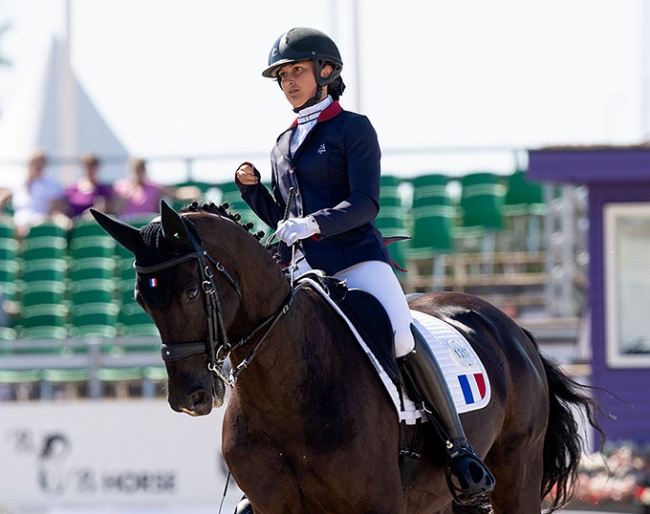 -- Article from The Para Equestrian Digest, the FEI's online Para Sport magazine, bringing you first-person stories from athletes and the people connected to the sport.
In this edition of the Para Equestrian Digest, we delve into the remarkable sporting journey of Chiara Zenati, a 20-year-old Grade III Para Dressage athlete from France who was born with hemiplegia. As we celebrate the one-year mark until the Paralympics -- which starts on August 28, 2024 -- Chiara shares her inspiring story within the world of equestrian sports and discusses the exciting potential of competing on home ground at the 2024 Paralympics.
Captured My Heart
"I started riding horses when I was six years old, at the equestrian centre in the suburb of Paris called La Courneuve. Before that, I had tried combat sports, capoeira, and swimming, but it was horse riding which captured my heart. My disability never really held me back from trying and enjoying all these different activities.
In 2017, my trainer Brigitte Rinaldi saw potential in me to go further in para equestrian sports. With her efforts and the assistance of the French Equestrian Federation, I began competing in local and national para dressage and able-bodied events.  
In 2018, I became the French champion in para dressage Club 2 in 2018 and then in Club 1 in 2019, riding Summerhill Boy at Lamotte-Beuvron.
Swing Royal
Wanting to go further in the sport, I faced a challenge in 2019 when my old club couldn't provide a horse for me. However, my belief in the equestrian network paid off and Fanny Delaval, the Deputy National Director for Para Dressage., thought that Swing Royal*IFCE – a horse formerly ridden by France's five-time Paralympian José Letartre – would be a great fit for me.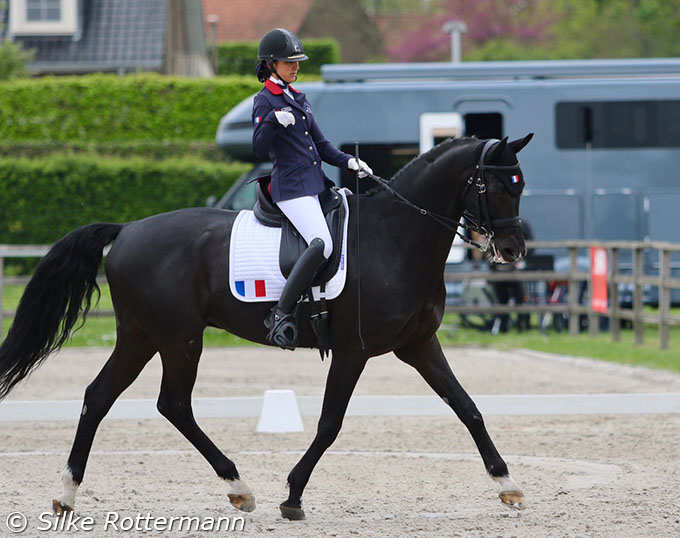 So, in 2019, I started training at the Cadre Noir in Saumur with Swing with my coach and écuyer Sébastien Goyheneix, with the intention of participating at the Paralympic Games in Paris 2024. It was also around this time that I started training to become an equestrian instructor so that I can also work with individuals with disabilities.
My bond with Swing wasn't instant and it took some time for the both of us to connect. Despite the initial challenges, and after only six months of training, we won our first international competition together.
I've found that I don't need to exert a lot of effort with him and I ride as any person with two hands would. To accommodate my needs, I use a specially designed bridle which allows me to handle the reins with a grip. I also have an elastic on my right leg since I can't rely on my stirrup for support.
Spending more time with Swing, both on the ground and while riding, has strengthened our relationship. At 17 years old, Swing is experienced and has an impressive competition background having previously being ridden for para dressage by José Letartre. He is a performer at heart and certainly loves being in front of a crowd.
Unexpected Invitation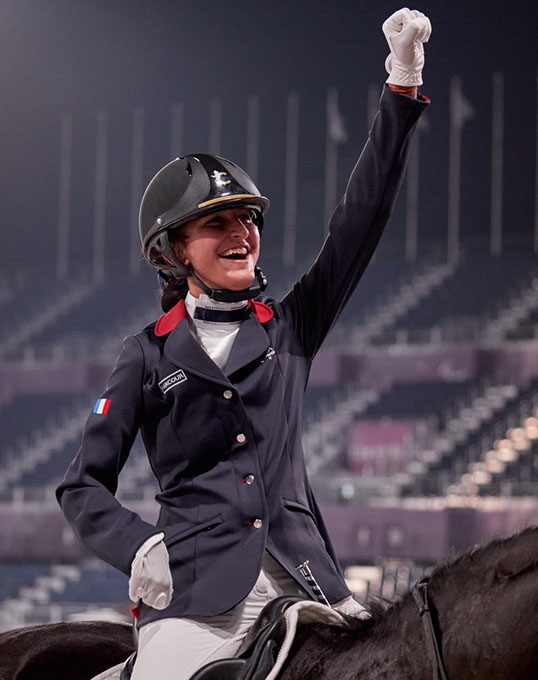 Our performance at our first international competition in early 2020 resulted in an unexpected invitation for us to compete at the Paralympic Games in Tokyo 2020. Although I was extremely happy to be invited, it wasn't part of my original plan, and I felt it might be too soon. But representing my country in Tokyo added invaluable experience to my sporting journey and was an experience that was beyond my imagination and expectation.
However, Swing and I suffered a few setbacks at the FEI Para Dressage World Championships in Herning (DEN) in 2022. There was less pressure in Tokyo as there weren't any spectators, but having people watching me at the venue in Herning, made me more tense and I found myself destabilised.
The Herning experience made me realise the importance of mental and physical preparation for success. And so, since March 2023, I have been training intensely in Saumur to improve my physical and mental readiness, and increase my riding frequency to enhance my performance.
Homecoming
For Swing and I, Paris 2024 will be more than just a competition: it will be a homecoming. The Olympic Village is being constructed in the part of Paris where I've lived and grown up.
I hope that people will take away from the Paralympics that these Games hold immense importance, just as much as the Olympics. Our disabilities don't mean we should be overlooked and our individual journeys include our handicaps, which shape us uniquely.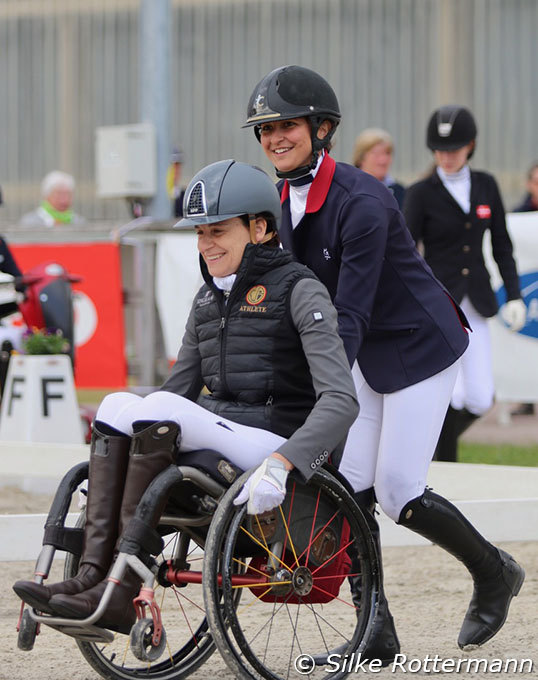 I know that Parisians will warmly embrace these Games, and will celebrate all French medals, including those from the Paralympics. As a sport, we are fortunate that para equestrian is governed by the Equestrian Federation of France which does not differentiate between Olympic and Paralympic disciplines, and the media coverage reflects this balance. Recently, we held a press conference in Paris with both Olympic and Paralympic athletes, sparking many discussions and much interest in our discipline.
Found My Place
Initially, I struggled to accept my disability as I felt profoundly different around able-bodied individuals. Now, through competing in para dressage and being among my fellow team members from France, I've found my place. It's here that I've realised my uniqueness.
The para dressage community in France is like my family and I was truly sad to leave everyone after the Paralympic Games in Tokyo. All of us eagerly anticipated the next competition to reunite, and it was in those moment that I felt truly in my element. Now, I've surrounded myself with the right people who are able to see beyond my disability."
Photos © FEI and Silke Rottermann