The Netherlands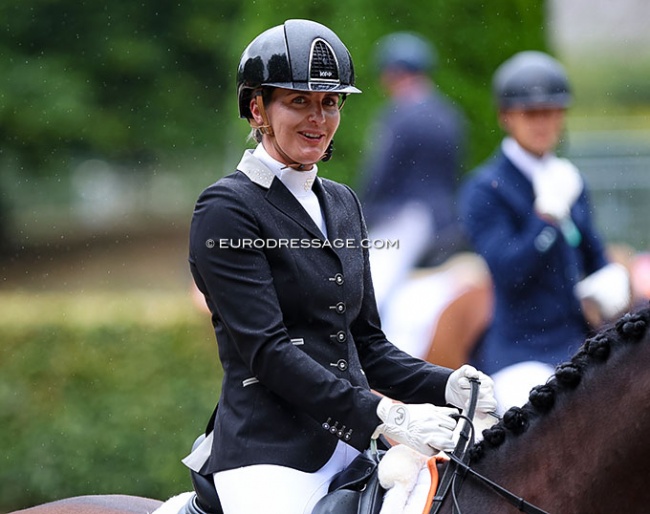 Dutch Grand Prix team rider Emmelie Scholtens has joined the Dutch team selection committee for the 2023 World Young Horse Championships in Ermelo. She replaces Floor Dröge.
Scholtens
Scholtens is the winner of the  2010 and 2011 World Young Horse Championships on Astrix and has been a regular Dutch WCYH team rider over the years herself.
In February, however, she got injured to her knee and had to be operated on. This injury is sidelining her longer than expected, which leaves room for her to step in as a selector.  "My recovery, unfortunately, is going to take a long time," she told Eurodressage.
Scholtens joins Johan Hamminga and Veronique Roerink on the WCYH selection committee.
2023 Dutch WCYH Selection Process
For 2023 the Dutch equestrian federation and KWPN society have made a few changes to the selection process.
The past WCYH participants and top ranked horses of the Pavo Cup are no longer automatically qualified. Instead three qualifiers will be held open to all, officially KNHS registered pairs. 
The first qualifier is on 9 and 16 May in Nunspeet. The top 20 horses per age division are invited to the second qualifier
The second qualifier is 13 and 14 June in Ermelo. Wild cards who missed the first trial get an opportunity to present themselves in this qualifier. The top 12 per age division goes to the third qualifier
The third qualifier is on 4 July in Ermelo. The team will be announced
In preparation of the actual Championship, one more test riding training session will be held for the team and reserves. 
Source: KNHS
Related Links
Eurodressage Coverage of the 2023 World Championships Young Dressage Horses
Emmelie Scholtens Sidelined with Knee Injury
Where Are They Now? Astrix