FEI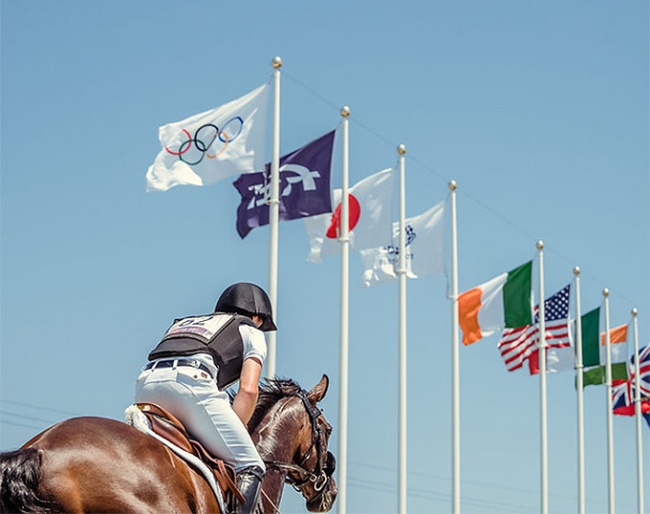 The road to the 2024 Paris Olympic Games has hit another milestone: On 15 March 2023 there were 500 days before the XXXIII Olympiad, which will host equestrian sports 27 July through 6 August at the iconic Palace of Versailles.
For athletes in the Olympic disciplines of Dressage, Eventing and Jumping, the biggest objective on the road to Paris remains qualification. With 500 days to go, some key nations—including host nation France—have secured their quota places, with these National Federations focused on team appointment. Others, meanwhile, are set on fielding their best teams for remaining events with qualification opportunities.
Dressage
Including the host nation, seven nations have qualified for Dressage competition in Paris, accounting for 24 of 45 available team quota places (3 athletes per team). This group includes all three medalists from Tokyo 2020 (JPN). Defending champions Germany, the United States and Great Britain all earned their places from their results at the 2022 World Championships in Herning (DEN)—as did Denmark, Sweden, The Netherlands and Australia.
All eyes will be on Germany on the road to Paris, as not only did they top the team competition in the last Olympics, but its athletes Jessica von Bredow-Werndl and Isabell Werth also claimed the individual gold and silver medals, respectively. Bredow-Werndl remains at the top of her game and sits atop the FEI Dressage World Rankings with her partner from Tokyo, TSF Dalera BB.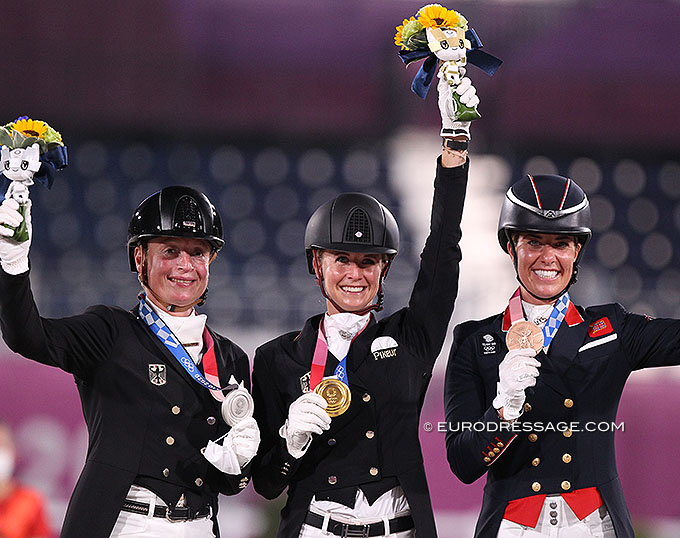 Seven team quota places remain, many of which will be decided at the year's continental and regional championships. Most notable will be the 2023 European Dressage Championship, set for Riesenbeck (GER), 4-10 September. Fifteen individual quota places are also available, awarded to athletes from nations that have not already accepted a team quota place. Of course, these athletes will be a mix of males and females, as equestrian sport remains the only Olympic event in which men and women compete as equals.
Jumping
Jumping offers the most quota places of all the equestrian disciplines, with 75 up for grabs, including 60 team athletes.
Sweden is undisputedly the team to watch on the road to Paris, having claimed team gold medals at both the Tokyo Olympic Games and the FEI World Championships 2022. Safely qualified, their concern will be trying to replace Peder Fredricson's incredible All In, who earned a most celebratory retirement in February. "Allan," as the barefoot bay was affectionately called, won six championship medals in his career. In Tokyo, he became just the second horse in history to jump the entire Olympic Games without having a single rail.   
The Netherlands, Great Britain, Ireland and Germany also secured their places in Herning, while Belgium earned its spot at the FEI Jumping Nations Cup™ Final 2022 in Barcelona (ESP). Saudi Arabia and the United Arab Emirates secured team quota places at their Group F Designated Olympic Qualification Event, but 11 team quota places remain. 
The United States earned the silver medal in Tokyo, but they will rely on the 2023 Pan American Games to qualify for Paris. Among the powerhouses of the sport, the U.S. won back-to-back team gold medals at the 2004 and 2008 Games and has medalled at seven of the last 10 Olympics, but the pressure will be on in Chile for them to add to that Olympic resume. If they do not qualify at the Pan Ams, they would have one last opportunity at the Longines FEI Jumping Nations Cup™ Final 2023 In Barcelona. 
The 2023 FEI European Championship in Milano (ITA), 29 August – 03 Sept. will also offer three team quotas for European nations from Group A and/or B. Fifteen additional individual quotas are also available for athletes from nations that have not already accepted a team quota place.
Eventing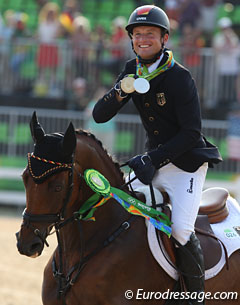 Nearly half of the team quotas places have already been secured in the sport of Eventing.  Germany is among the first nations qualified, which should provide some excitement. After all, the nation produced Eventing's first ever female individual Olympic gold medalist in Julia Krajewski in Tokyo. In addition to the host nation, the United States, New Zealand, Ireland, Sweden and Switzerland have also qualified. These places were all earned at the FEI World Championships in Herning, where the United States secured its first team medal at a World or Olympic Championship since 2004. The United States is the only nation from North, Central or South America to have secured a team quota place. 
Most notably, Tokyo's silver medalists Australia have yet to secure their place. They have remaining opportunities at the Group F and G FEI Designated Olympic Qualification Event at Millstreet (IRL), 01-04 June and the FEI Eventing European Championships 2023 in Haras du Pin (FRA) and via the 2023 FEI Eventing Nations Cup Series. 
The competition for ranking points for the Individual slots has started, and will continue through the rest of the year.
Photos © FEI - Astrid Appels
Related Links
2024 Olympic Games in Paris Unveil Logo
Equestrian Sport Keeps Olympic Status for 2024 Olympic Games, New Formet for 2020 Games Approved